by Henry Curi
The playoffs is the NBA's biggest stage where players can separate themselves from the rest. Not only to make a name for themselves, but catapult their careers to absolute stardom. For Denver Nuggets guard Jamal Murray, the 2020 postseason has been his forthcoming to do just that and more. But this should be no abrupt revelation for Nuggets fans. He has equipped himself since being drafted seventh in the 2016 draft to be prepared for moments like these.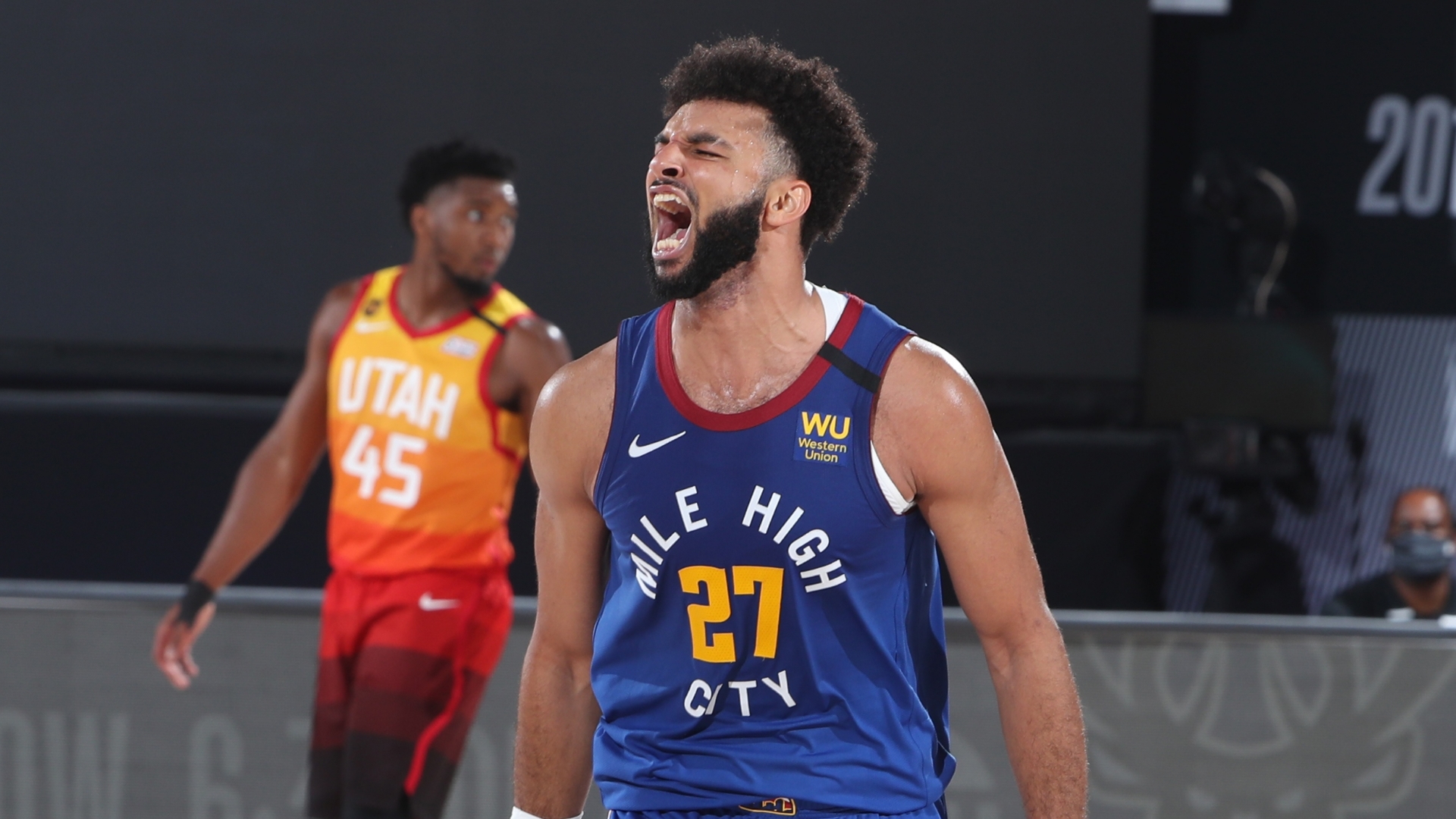 The former Kentucky Wildcat has been on a historic tear in the first round against Donovan Mitchell and the Utah Jazz. One that has put him in elite company for players to score multiple 50 point games in a playoff series. That list includes: Michael Jordan, Allen Iverson, and Mitchell who has done the same during this stretch. After being down 3-1 in the series, he has led his team to force a game seven and has skyrocketed his productivity as the series progressed.
His numbers for Round 1 are as follow:
Game 1 – 36 points & 9 assists
Game 4 – 50 points (65.4% FG) & 11 rebounds
Game 5 – 42 points & 8 assists
Game 6 – 50 points (70.8% FG) & 6 assists
Nuggets Undeniable Progression
As great as these statistics are now, it was only a matter of time when Murray would unleash his full potential at the early age of 23. In his rookie season, the Nuggets finished ninth in the Western Conference with a 40-42 record. This year, they finished the regular season third with a 46-27 record in a shortened season.
This type of progression is also a testimony to Murray's fortune of being drafted by a team that built through the draft instead of chasing after short-term big name free agents. Alongside pieces such as Nikola Jokic and Michael Porter Jr, the team has arguably one of the best chemistry relations in the league. They do not solely rely on one player to produce the offense, but Murray is more than capable of taking over games if need be.
This series has his offensive prowess on full display. As his match-up with Mitchell has been highly notable, Murray is showing he's dangerously versatile. He can create his own shot under immense pressure and make a something out of nothing play when the Nuggets need it most. Not only can he shoot the basketball ball at an efficient rate, but he's been attacking the basket fearlessly against Utah's big men. As he makes himself a lethal threat from all spaces of the floor. Not to mention, he's been embracing the spotlight with visible confidence at the most crucial time.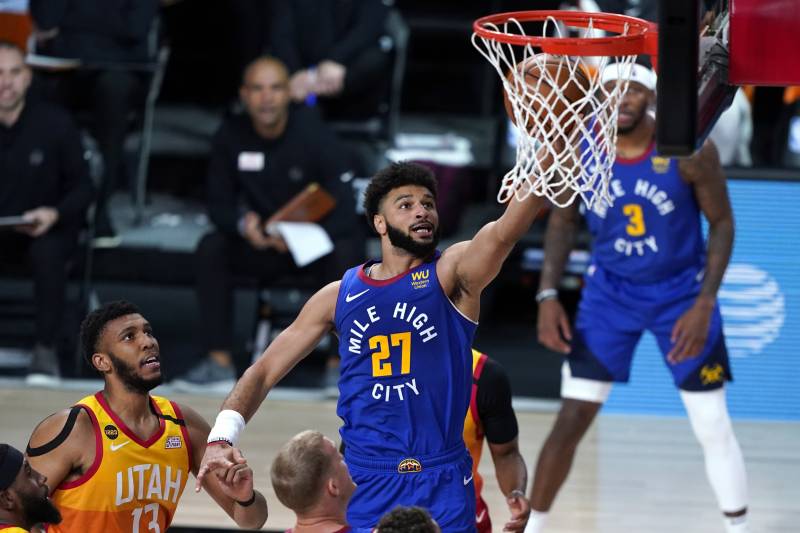 Bigger Than Basketball
But he has found empowerment outside of the court that has pushed him to become great. After game six, he gave an emotional interview and accredited his shoes as the center point of where these types of performances are coming from and knowing he's playing for something bigger.
As his eyes filled up with tears Murray said, "The shoes mean a lot."
George Floyd and Breonna Taylor's faces were on them as his reminder to the real fight at hand for racial justice.
"In life, you find things that hold value to you. Things to fight for, and we found something worth fighting for….I use these shoes as a symbol for me to keep fighting," he stated.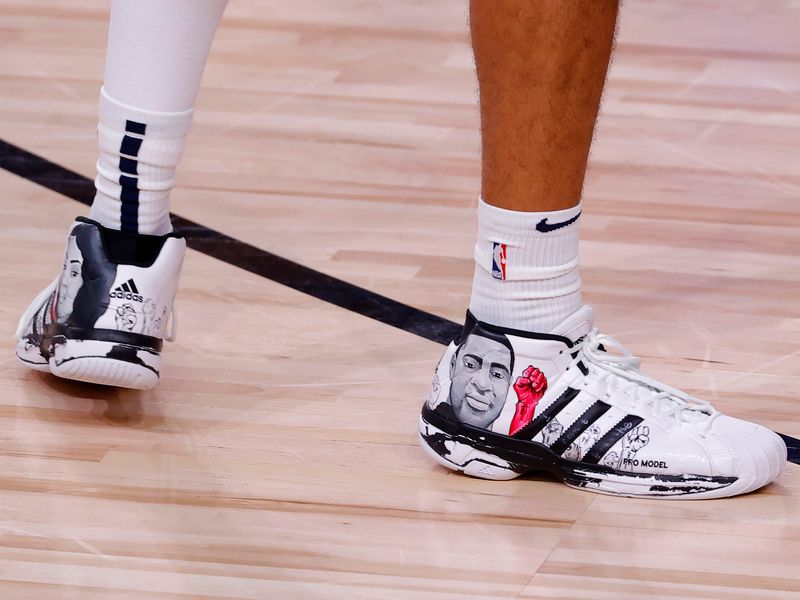 Game seven will be played on Tuesday. As the most competitive and entertaining series of the first round, both teams have something to prove. For Murray, he's proven his skills as leader and his will as a human being. Win or lose, NBA fans can expect The Blue Arrow to continue making noise for years to come.