Names We Can't Forget
As more start to become actively involved in racial justice and saying the names of George Floyd, Breonna Taylor, and Ahmaud Arbery, there are trans names that we cannot forget.
They are: Tony McDade
(Courtesy: Out Magazine)
Nina Pop
(Courtesy: Human Rights Campaign)
Riah Milton
(Courtesy: Human Rights Campaign)
Dominique "Rem' mie" Fells
(Courtesy: Human Rights Campaign)
Say their Names.
They are black trans people who cowards have murdered recently.
We must also not forget the name of Iyanna Diors, a black trans woman who a monster viciously beat at a Minneapolis gas station.
(Courtesy: NBC News)
Lives Under Assault
The lives of trans people are always under assault, especially the lives of transgender women of color.
These vulnerabilities stem from the intersecting systems of racism, classism, sexism, homophobia, and transphobia.
This deficit is evident in the areas of employment, health care, incarceration, housing, and education.
When it comes to acts of violence, the Human Rights Campaign already documented 14 cases where trans and gender non-conforming people of color have been murdered in 2020.
Simultaneously, there have been vicious rollbacks of the rights of trans youth to compete. It has happened in sports in states such as Idaho and at the federal level where the Department of Education essentially declared that trans women and girls don't have the same rights as cisgender women and girls to compete in sports that are per their gender identity.
When society denies opportunity and safety and essentially deems an entire population as not worthy of protection, that opens the flood gates to violence.
That truth is why it is more important than ever to highlight the visibility of trans people as they are living, breathing, and thriving.
We can look at sports as needing to be a space of safety, acceptance, and love.
Benefits For All
It is also where one deserves to enjoy all of its many benefits.
According to the University of Missouri Health Care Center, playing sports can help young people academically. They help skills such as focus and drive, absolute necessities in athletics, can be transferred into academic success.
It can boost self-esteem and allow for individual talent to flourish. Also, it can provide comradery and social connections that create some of the most memorable moments of one's young life.
All these boosts contribute to healthy physical, social, and psychological development. And for the transgender community, these benefits are deserved.
The likes of Andrya Yearwood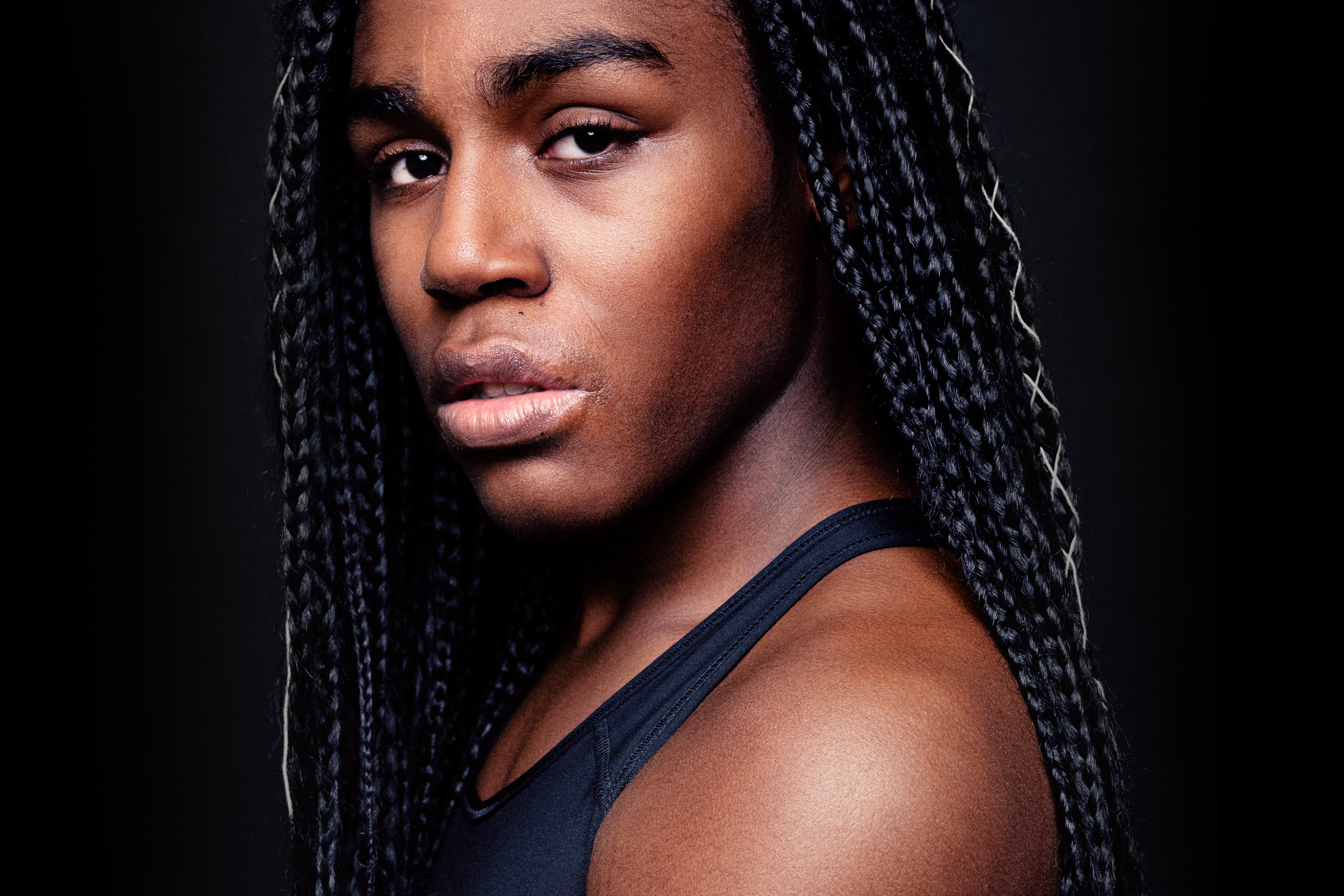 (Courtesy: The Bleacher Report)
Terry Miller
(Courtesy: RunnerSpace.com)
CeCe Telfer
(Courtesy: OutSports.com)
Fallon Fox
(Courtesy: OutSports.com)
Chris Mosier
(Courtesy: OutSports.com)
Kye Allums
(Courtesy: The Advocate)
and countless others have asserted their humanity into the athletic world.
Time and time again, they have shown that trans athletes are diverse.
When Dwyane Wade unconditionally supported his trans daughter Zaya, he showed all cis men want it means to be a father and an ally.
(Courtesy: Today Show)
Role Models
Trans presence matters.
They refused to cave into the viciousness of those who are stuck in the gender binary and who seek to erase their existence.
They are unapologetically themselves and are lifesaving role models.
Athletic departments, coaches, trainers, athletic directors, administrations, and others have a responsibility to ensure that all athletes have the chance to play and to be a support system.
One way or another, they are going to have to be part of the solution.
The famed sports scholar and activist Dr. Harry Edwards often spoke about how the sports world needed to get involved in issues before it is too late.
This is one of those moments.
The denial of the chance to play and to bond with others goes against everything that athletics stands for.
By educating ourselves and having a level of understanding, competency, and empathy towards our transgender sisters and brothers, that can help to shatter the barriers of discrimination and give the community a much-needed space of acceptance and love.
Sports goes well beyond what the scoreboard says and what goes on in the media; it is about self-expression and establishing bonds with others.
It is a simple concept; if you want to play, you should play.