Zachary Draves
The Summer Olympics in Tokyo is less than a year away. With that comes much speculation and anticipation about what will happen at the opening ceremonies and the games itself.
Will the US gymnastics team dominate the world stage again? What heroics will we see in the swimming pool? What world records will be set on the track?
These are the typical questions, but if we were to ask what political statements athletes will make at the games, a surge in curiosity rises.
In this new era of athlete activism, it shouldn't be surprising that there could be a chance that while in Tokyo on the world stage, athletes might muster up the courage to raise political and social consciousness while also competing at the highest level.
This is nothing new. Most famously in the lead up to the 1968 Olympics in Mexico City, there was a call to boycott the games by African American athletes. The movement was called the Olympic Project for Human Rights.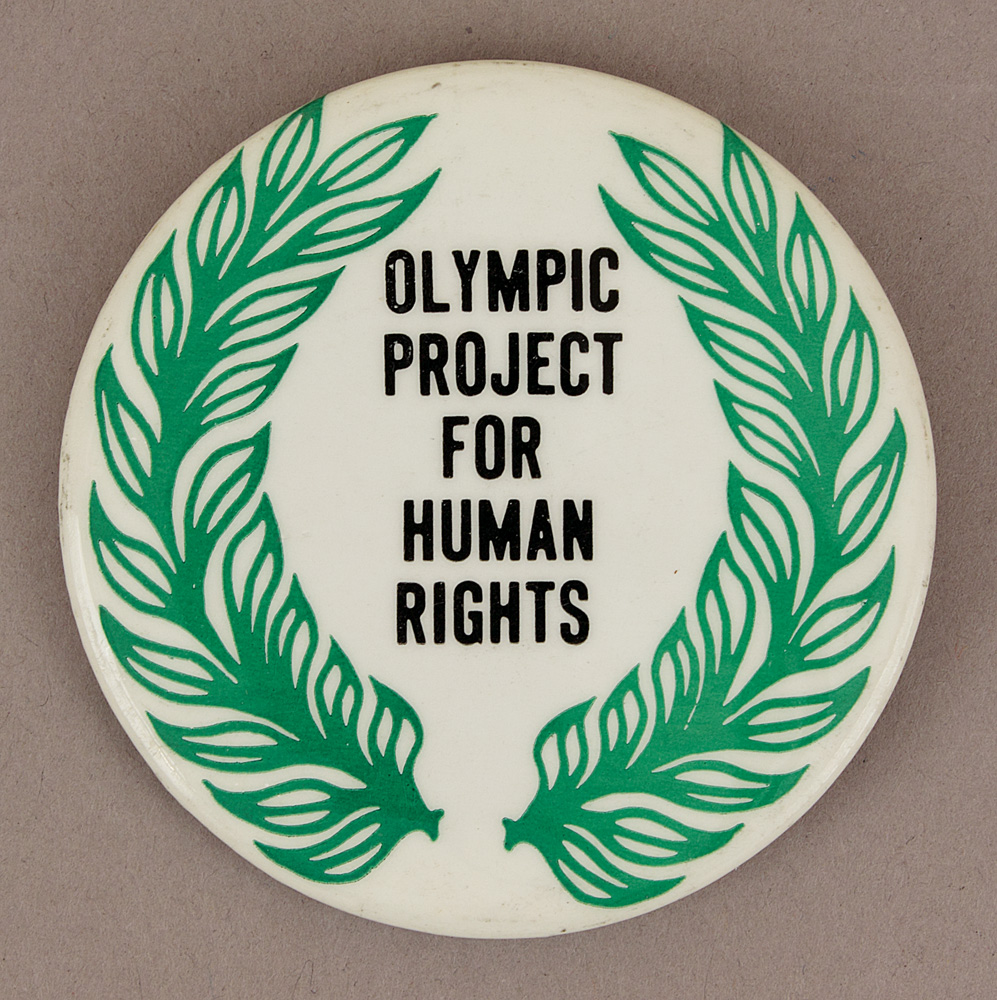 (Courtesy: GottaHaveRockandRoll.com)
It was created by then San Jose State Sociology Professor and former athlete Dr. Harry Edwards and had four core demands:
Forbidding the apartheid nations of South Africa and Rhodesia from the games
Restoring Muhammad Ali's title
Removal of Avery Brundage as head of the IOC
Hiring more African American coaches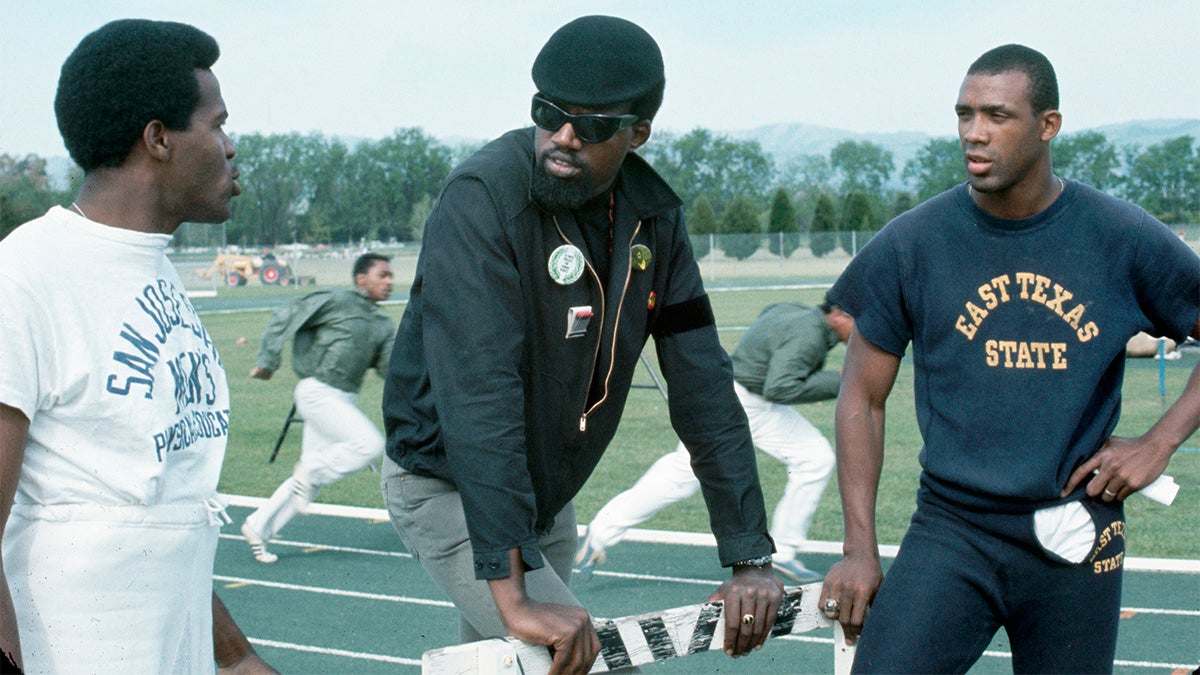 (Courtesy: GlobalSportsMatter.com)
One of those demands was met and that was the banning of South Africa and Rhodesia.
The boycott didn't happen but many athletes decided to use the platform of the games to make a statement on their own terms.
Keep in mind this was 1968, perhaps the most turbulent year of the most turbulent decade.
The expansion of the war in Vietnam, the assassinations of Dr. Martin Luther King Jr. and Senator Robert F. Kennedy, the rebellion in Chicago outside the Democratic National Convention just to name a few.
Ten days before the games, armed forces of the Mexican government opened fire on a group of protestors in what became known as the massacre at Tlatelolco Square.
All of these events had a tremendous impact on athletes that going into Mexico City, they couldn't escape it.
It eventually culminated in the historic and courageous protest of 200-meter sprinters Tommie Smith and John Carlos on the victory stand.
(Courtesy: EdgeofSports.com)
In addition, there was 100 meters sprinter Wyomia Tyus protested in her own way by wearing black running shorts in support of the movement.
(Courtesy: WBUR)
400 meters sprinter Lee Evans wore a black beret on the victory podium in support of the Black Panther Party.
(Courtesy: totallyhistory.com)
Czech gymnast Vera Casavlaka protested the playing of the Soviet national anthem by turning her head down as then Czechoslovakia was occupied by the Soviet Union and was rarely discussed until time passed.
(Courtesy: Youtube)
Fast forward to today and the anticipation of activism being on display in front of the world is as strong as it has ever been.
Olympic Historian and Pacific University Professor Dr. Jules Boykoff foresees that the present-day climate opens the door for athletes to make political declarations.
"The political conditions are propitious for political dissent at the Tokyo 2020 Games, given the roiling world we're living in" said Dr. Boyfoff.
He also sees that current-day social movements allow for athletes to get involved.
"The general rule in my mind is that vibrant political movements carve space for moments of athlete activism, and there are strong progressive movements across the globe fighting for change. This enables athletes to become athlete-activists."
The backdrop of Black Lives Matter, #MeToo, Climate Change, LGBTQ rights, Immigrants' Rights, Combating Gun Violence, and all other global movements and causes create that space.
Recently, two U.S. athletes engaged in silent protest at the Pan American Games.
Fencer Race Imboden took a knee during the national anthem and hammer thrower Gwen Berry raised her fist during the anthem mirroring Smith and Carlos.
(Courtesy: la-presnia.com)
Both were after the tragic shootings in El Paso and Dayton.
Each faced penalties from the United States Olympic Committee (USOC), which issued a rule prohibiting athletes from engaging in further acts of protest during competition.
As far as who will be willing to take that risk, only time will tell.
"If anyone makes a political statement at the Games, let alone engages in some form of political activism, I expect it to be an athlete toward the end of their career, perhaps someone who knows it's their last Olympics and that any sanction leveled by the International Olympic Committee or their own National Olympic Committee will be rendered essentially meaningless" said Dr. Boykoff.
"But you never know. I'm ready to be surprised by a younger athlete who has strong political beliefs and is ready to stand up for them publicly."
Whoever will follow in this long tradition remains uncertain, but one thing that is for certain is that an athlete's platform is greater than ever and no one should be stunned to see any display of solidarity on the world stage.
Expect to see athletic and moral excellence come together in Tokyo.