By: Zach Draves
Dr. King said it best that injustice anywhere is a threat to justice everywhere.
The Milwaukee Bucks heeded that call.
The injustice is the police shooting of Jacob Blake in Kenosha, Wisconsin that has left him paralyzed.
(Courtesy: Aldianews)
What Happened in Kenosha
The horrific video showing the police shooting Jacob seven times in the back is plain for all to see.
Just as was the case with George Floyd and Ahmaud Arbery.
It perfectly captures the way the system of policing treats black and brown communities.
You don't believe me?
A 17-year-old armed white man got in his car and drove to Kenosha from Illinois.
Once he arrived, he killed two protestors with his AR-15 and wounding another.
He went about as he pleased and received a pat on the back from the police.
Just let that sink in.
The Reaction
That along with many other cases of racist violence has compelled the Bucks to take the extraordinary step to boycott today's' playoff game against the Orlando Magic.
This led to a chain reaction of all the other teams in the NBA to not play tonight and has led to the Milwaukee Brewers and Cincinnati Reds in the MLB to do the same.
They are making it clear that they are not intending on entertaining certain white audiences that would enable those audiences to be comfortable in their complete ignorance about race and racism.
This should come as no surprise if one gets to know the history of the Bucks.
The Social Activism of the Bucks
They produced Kareem Abdul Jabbar and Oscar Robertson, two revolutionary figures who were the ultimate athlete activists of their time.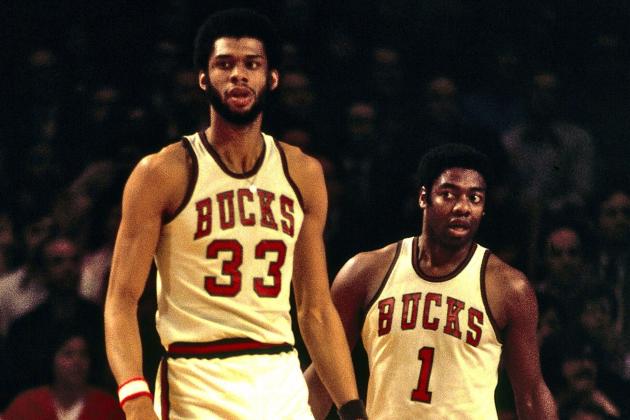 (Courtesy: Bleacher Report)
They both opened doors for athletes to speak truth to power.
In 2018, Sterling Brown was the victim of police brutality in a store parking lot in Milwaukee where he was tased by an officer.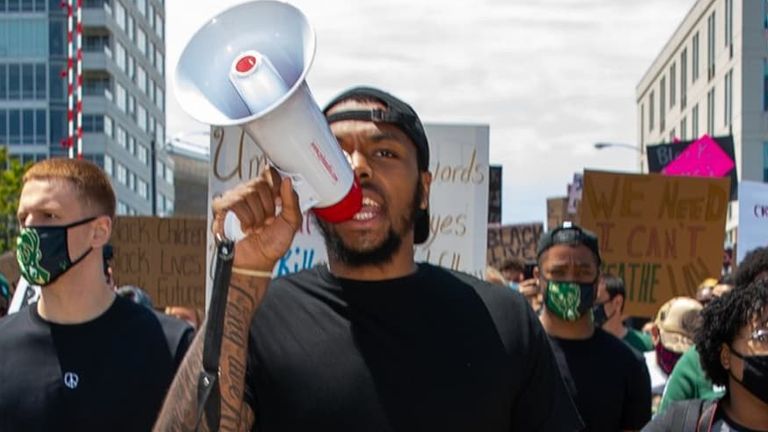 (Courtesy: SkySports)
That moment propelled the Bucks into taking more action.
The started 2020 hosting a Represent Justice game in January with the Sacramento Kings.
Each team visited local prisons in their communities and organized games with inmates to highlight the epidemic of mass incarceration.
(Courtesy: Represent Justice)
After George Floyd, Breonna Taylor, Ahmaud Arbery, and other cases of racist violence this spring/summer, many players on the Bucks took to the streets and joined in on the protests.
(Courtesy: RadioMilwaukee)
Every day create your history 
This courageous move is up there with Muhammad Ali refusing to go to Vietnam.
Tommie Smith and John Carlos raising their fists in Mexico City.
The Wyoming 14 holding their ground against a racist head coach.
Along with many other instances of athlete activism going beyond the call of duty.
They made it crystal clear, the Buck stops here.