By: Zach Draves
"Tin soldiers and Nixon coming / We're finally on our own / This summer I hear the drumming / Four dead in Ohio"
Those were the words from Crosby, Stills, Nash, and Young's classic protest song "Ohio" that commentated on one of the worst atrocities in American history.
(Courtesy: Youtube)
50 years ago, four students were killed by National Guardsmen during an anti-war protest on the campus of Kent State University in Ohio.
Their names were:
Jeffrey Glenn Miller: age 20
Allison B. Krause: age 19
William Knox Schroeder: age 19
Sandra Lee Scheuer: age 20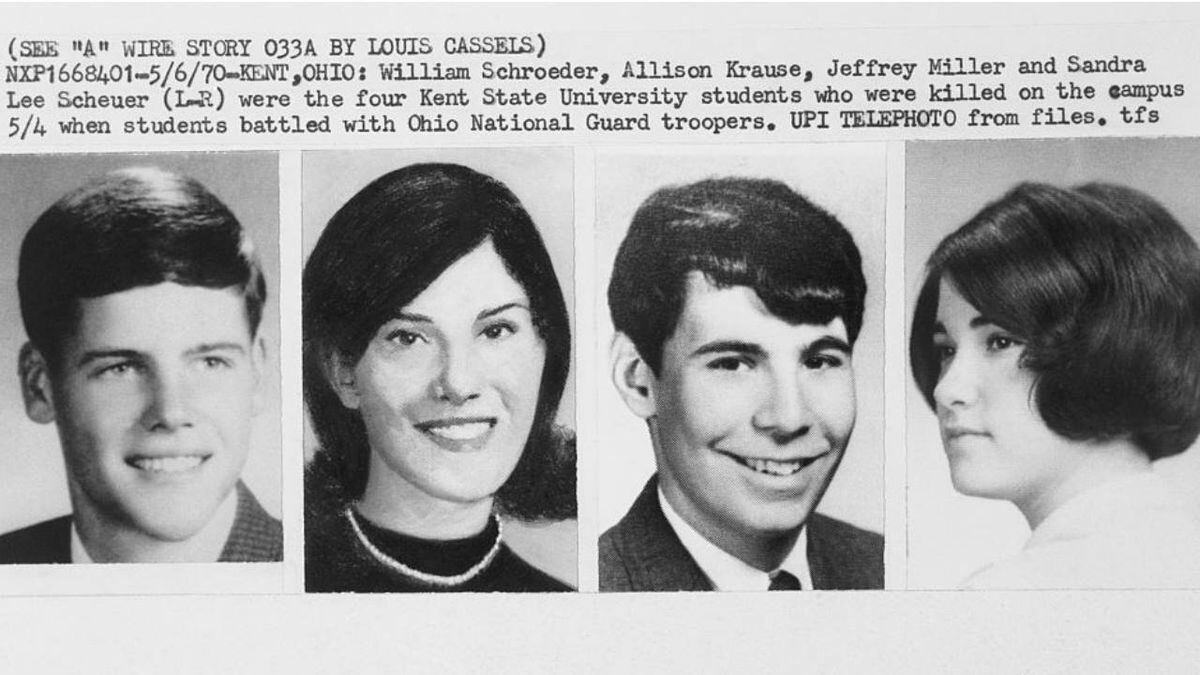 (Courtesy: WFTV.com)
William was an athlete at Lorain High School in Lorain, Ohio.
Their deaths catapulted the anti-war movement to strengthen their resistance to the hawkish and draconian policies of Richard Nixon and they found allies in the sports world.
Most notably, the 1970 UCLA Basketball Team, which was in the midst of a dynasty run.
The Bruins under the helm of the legendary Coach John Wooden captured their third straight NCAA title and in the spring of 1970.
(Courtesy: UCLA Athletics)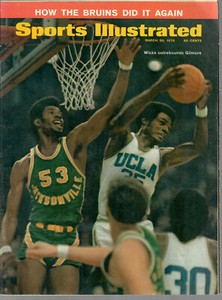 (Courtesy: eBayK)
It was afterward that reality hit them and they were traumatized as most young people were at the horror of the federal government slaughtering four of their own in broad daylight.
UCLA was no stranger to countercultural and resistance politics.
It was during this time that UCLA professor Angela Davis was fired from her position due to her association with the Communist Party.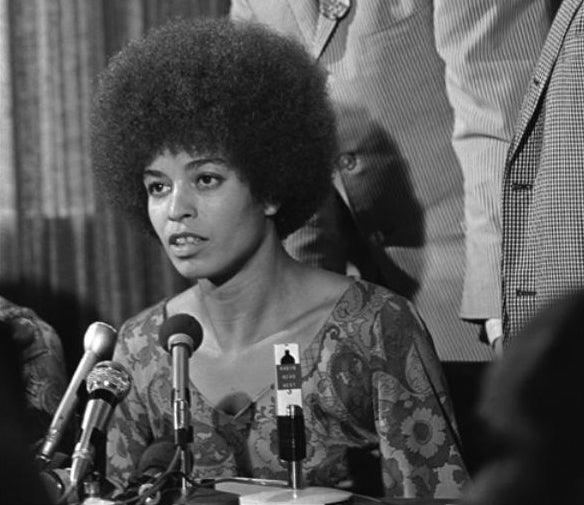 (Courtesy: UCLA Film and Television Archive)
It was the year prior when two students John Huggins and Bunchy Carter, members of the Black Panther Party were killed during an altercation on campus.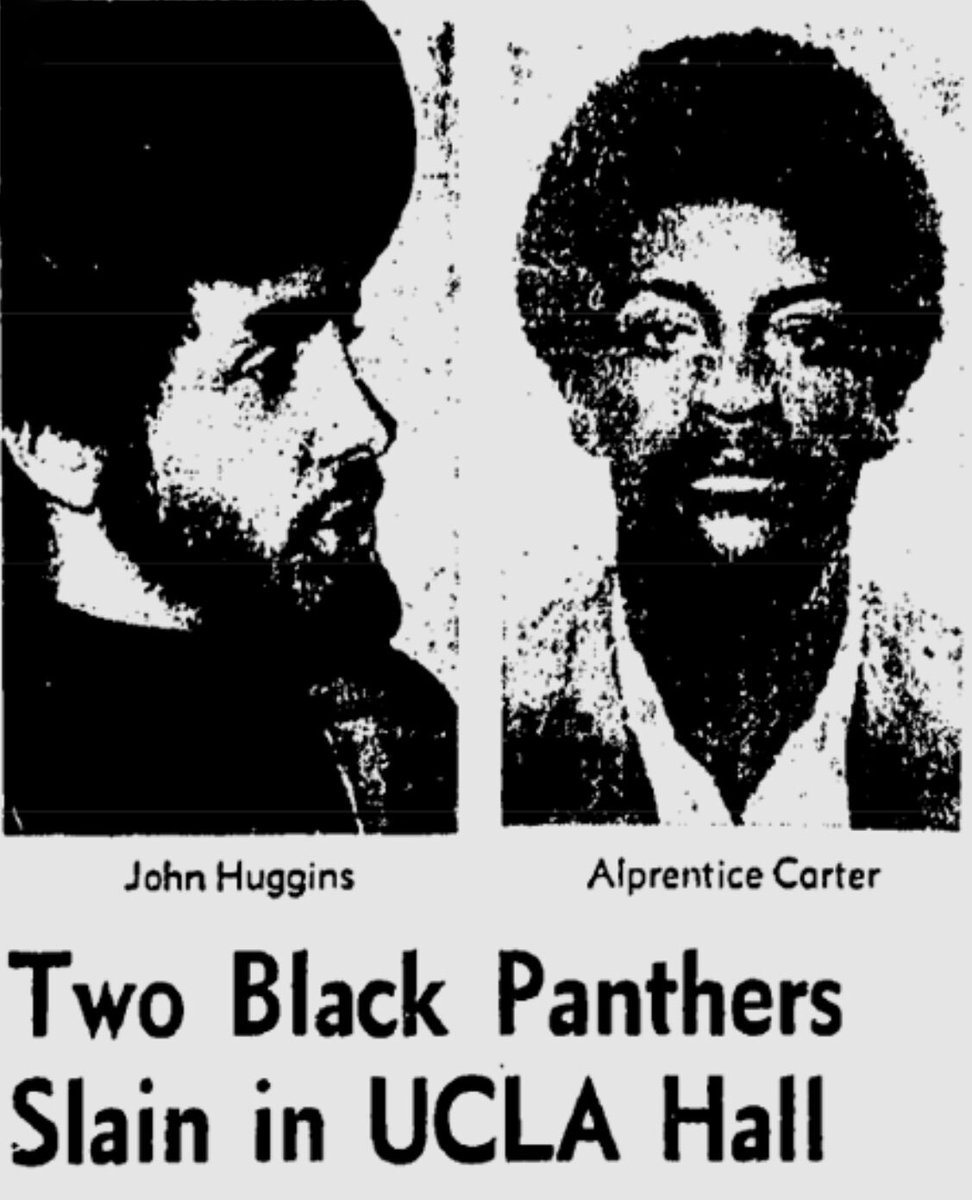 (Courtesy: Twitter)
So the Bruins couldn't escape what was happening and felt compelled to take action.
After Kent State, the team took the extraordinary step and wrote a letter to Richard Nixon condemning the Vietnam War and the domestic policies of his administration.
They called for the immediate withdrawal of all troops and military personal from Vietnam.
It was one of the most courageous moments of student-athlete activism that perfectly fit the times.
The Bruins displayed the kind of boldness that is often not associated with student-athletes who are at greater risk of dire monetary and social consequences for speaking their minds.
It should be noted that student-athletes played a major role in the protest movements during this time and those stories need to be told so that this generation can carry on the legacy.
The Kent State Massacre changed America forever and college athletics was deeply impacted.
The solidarity between the UCLA Bruins and the anti-war movement established a bond of mutual purpose that radiated beyond the hallowed halls and hardwood of Westwood.
They demanded that their generation be listened to and their concerns validated.
They redefined patriotism to be critical of America when it does wrong and fails to live up to its promises.
They questioned the status quo and advocated for a new reality that was in sync with their values.
They ensured that Kent State 4 didn't die in vain.
Never Forget.