By: Zachary Draves
The documentary The Last Dance has gotten the sports world high on nostalgia.
The first five episodes have drawn millions of viewers to ESPN looking to relive some of the precious memories of the 90's Bulls dynasty in a whole new way.
One of the recent episodes touched upon Michael Jordan's apolitical activities.
MJ was notorious for not speaking up on social and political matters, notably during the 1990 US Senate race in his native North Carolina, where he refused to back African American Democratic candidate Harvey Gantt over the infamous and irredeemable bigot Jesse Helms.
What was grossly absent was the story was that of another Bulls star who was a major factor in the teams first two championships.
That star was none other than three-point juggernaut and Chicago native Craig Hodges.
During the 1991 season, he was the three-point champion during the All-Star game and was a catalyst that helped lead to the Bulls winning their first title against the Lakers.
(Courtesy: The Athletic)
It was also during that season that his consciousness showed through.
The finals were a mere three months after a home video caught four white LAPD officers viciously beating Rodney King.
Craig was deeply troubled as were most people of goodwill at the horror that was for all to see.
At one point, he asked Michael and Magic Johnson to boycott one of the finals contests to protest the injustice.
Magic said it was an extreme measure, whereas Michael completely blew off the suggestion.
In other words, Magic understood where Craig was coming from, but Michael was entirely dismissive.
After the Bulls won the title, they (with the exception of Michael) made the ceremonious trip to the White House and met with then-president George H. W. Bush.
Craig made it an opportunity to show pride in his blackness and to take the appropriate steps to advocate for the black community.
He showed up to the event wearing a dashiki and gave Bush's secretary a letter outlining the shortcomings of his administration and demanding more investment in black communities.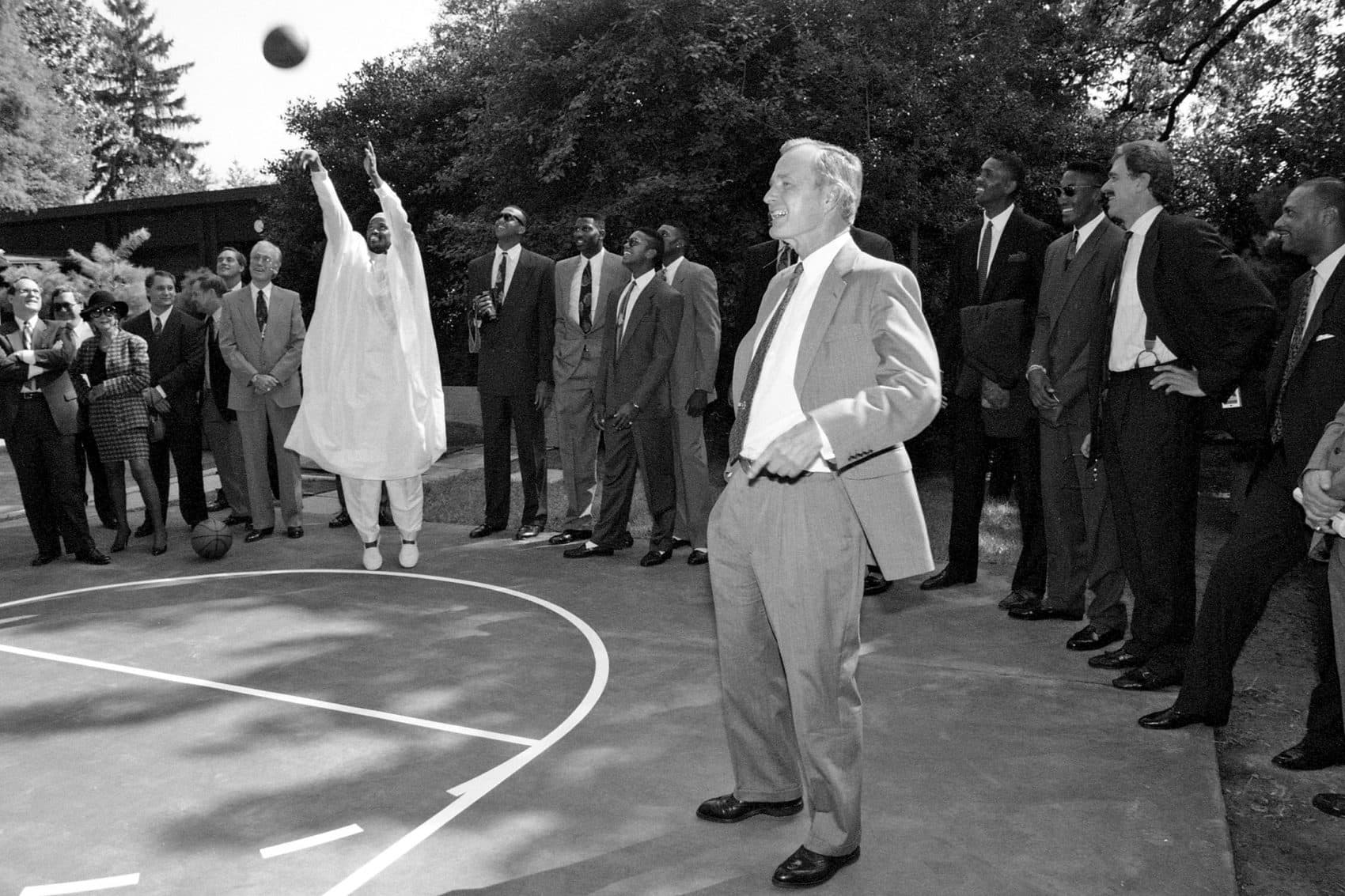 (Courtesy: WBUR)
Let's not forget that this was at a time when the War on Drugs was surging leading to the expansion of the prison industrial complex
Also, there were rapid increases in economic inequality, the plight of deindustrialization, and rising health care disparities.
(Courtesy: The Sports Fan Journal)
Afterwards, Craig would eventually find himself blackballed from the league in the years to come and virtually nobody wanted any association with him.
He became a litmus test for future NBA players when it comes to paying a price for becoming actively involved in political causes.
It is a shame that he continues to be shunned by the basketball world, even ignored in the production of a documentary that tells the story of a legendary team in which he was a part of.
Nevertheless, Craig continues to be civically engaged and has offered support to today's athlete activists such as Colin Kaepernick.
He details it all in his book Long Shot.
(Courtesy: HaymarketBooks.org)
He was and is a prominent example of what it means to balance athletic excellence with moral and social excellence and nobody can take that away from him.
He stayed true to his principles and created a path for others to follow.
As Fred Hampton said, "you can jail the revolutionary, but you can't jail the revolution."