By: Henry Curi
The Houston Rockets have successfully carried the momentum from their game 7 win the series prior. With little time to rest and with huge adjustments needing to be made, Houston steals game one from the Los Angeles Lakers in stunning fashion 112-97. As the team proved the small ball experiment can work against the Lakers' notable size in players.
The Rockets Unofficial Big Man
The Rockets floor spacing put LA in a troubling position throughout. With no true center, P.J Tucker has made it his mission to become the team's defensive key down low while also being a perimeter threat offensively.
Tucker was able to capitalize on nine boards, with three offensive rebounds versus his matchups of Anthony Davis and Dwight Howard. At 6'5, he was able to create second-chance opportunities for Houston's firepower offense to execute on. Tucker also had a game-high efficiency rating of +19. It is this exact effort raising his value on the team as an asset that will propel their chances to win this series.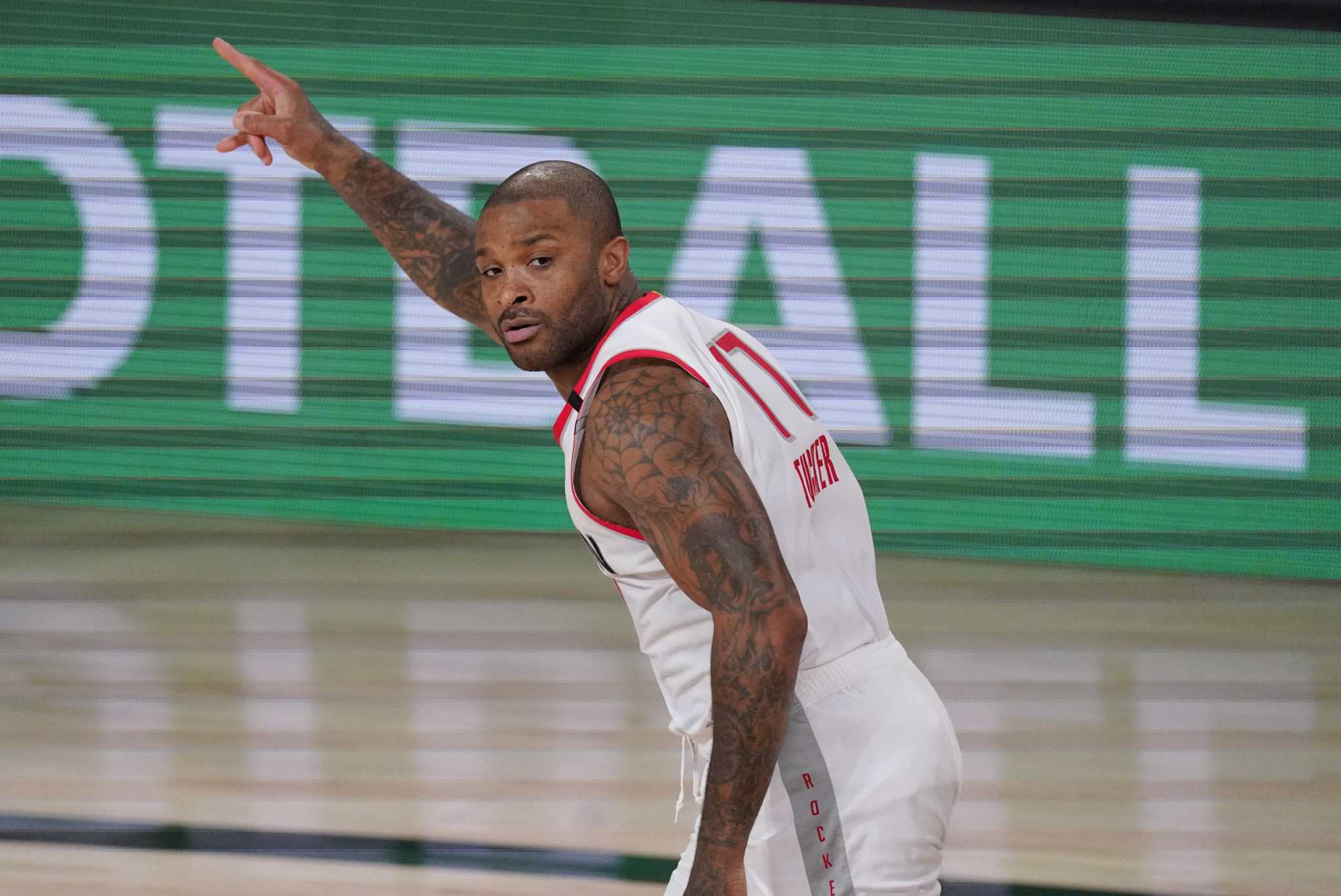 That offense was mainly sparked by the deadly trio of Eric Gordon, Russell Westbrook, and James Harden. They put the scoring load on their back and completely ripped through the Lakers defense.
The Rockets guards combined for 83 points, as Harden had a game-high 36 on 60% shooting from the field.
The Beard finally took his regular-season productivity and translated that into a win in Game 1. Only having 17 points in his last game, the eight-time all-star has shown his own ability to bounce back in crucial times.
Lakers Struggle Against Rockets Defense
Although Davis finished with 25 points, with LeBron James pouring in 20 of his own, both struggled in the fourth quarter. They were simply missing much-needed shots down the stretch and let the game slip away from them. James was struggling the most, as he couldn't buy a bucket against Mike D'Antoni's defensive scheme.
The Lakers only shot 28.9% from beyond the arc. This is a reflection of some of the team's best shooters having a forgettable night. Danny Green went 2-7 from three-point range and has shown to be inconsistent so far in these playoffs.
LA let Houston get the better of them in the first game. Even though they have a definite advantage with their size, that's something Harden won't even take into consideration when facing them.
Small Ball Tangible and Intangible Advantages
Harden stated in a post-game interview, "I don't care if you're seven feet. If you don't have heart, it doesn't matter."
This proved to be evident as it was clear that the Rockets came equipped with more passion and drive to deliver this type of effort. The team is aware of the holes of their game that can be exposed, but it can be covered up by the intangibles.
Davis realizes how versatile this Rockets team can be on both ends on the floor. Especially with their quick ability to adjust on a play by play basis.
The Brow stated in a post-game interview, "They're a good defensive team….All their guys are like size. They're able to switch everything. Kinda how Golden State does. You know, switching everything and just covering for each other. They're really good with their hands so when you get to the paint for a layup, they're really good at stripping the ball away."
With game two on Sunday, the Lakers look to even the series against the experimental small-ball lineup. With huge change-ups needing to be made by head coach Frank Vogel, expect D'Antoni to do the same. The Rockets can be unpredictable at times for a reason.