By: Zach Draves
2020 has become the year of loss.
Loss of legends.
Loss of icons.
Coach John Thompson Jr. was both.
(Courtesy: Afro.com)
Who He Was
From his days playing with Bill Russell and the Celtics dynasty to his reign as the Head Coach at Georgetown, John Thompson was the epitome of authenticity.
He first came to campus in his native DC in 1972.
At the time, the Hoyas were college basketball mockery.
Within three years, Coach Thompson put the Hoyas back on the map.
They won it all in 1984.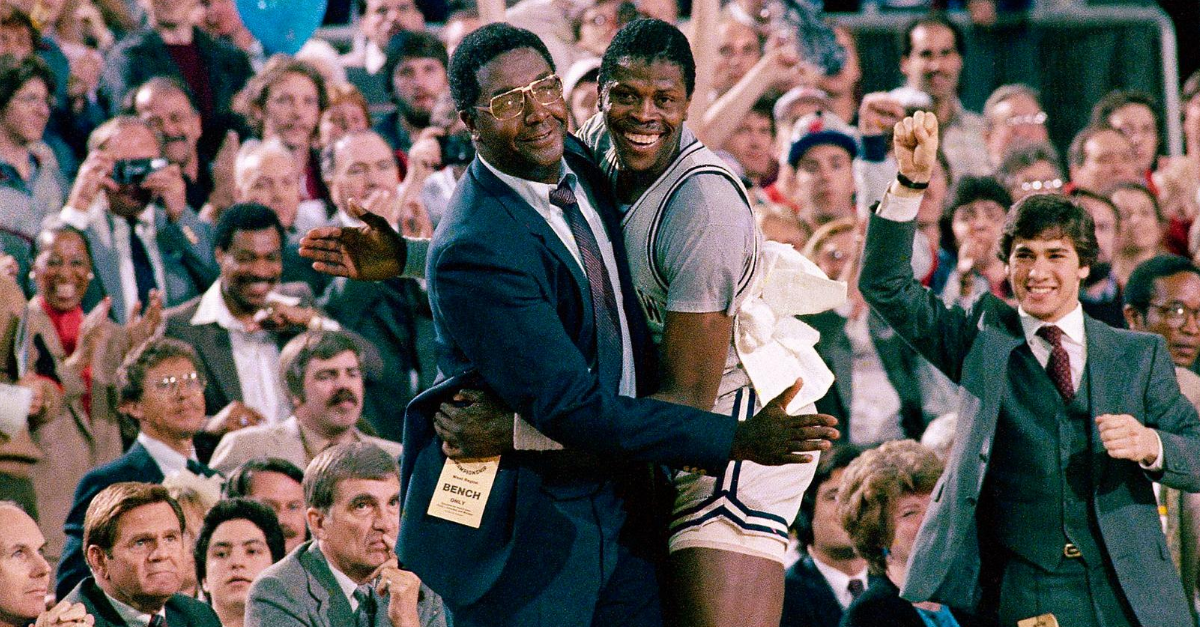 (Courtesy: Fanbuzz.com)
Coach Thompson became the first African American head coach to reach that mountain top.
He would go on to produce some of basketball greats.
Including Patrick Ewing, Dikembe Mutumbo, Alonzo Mourning, and Allen Iverson.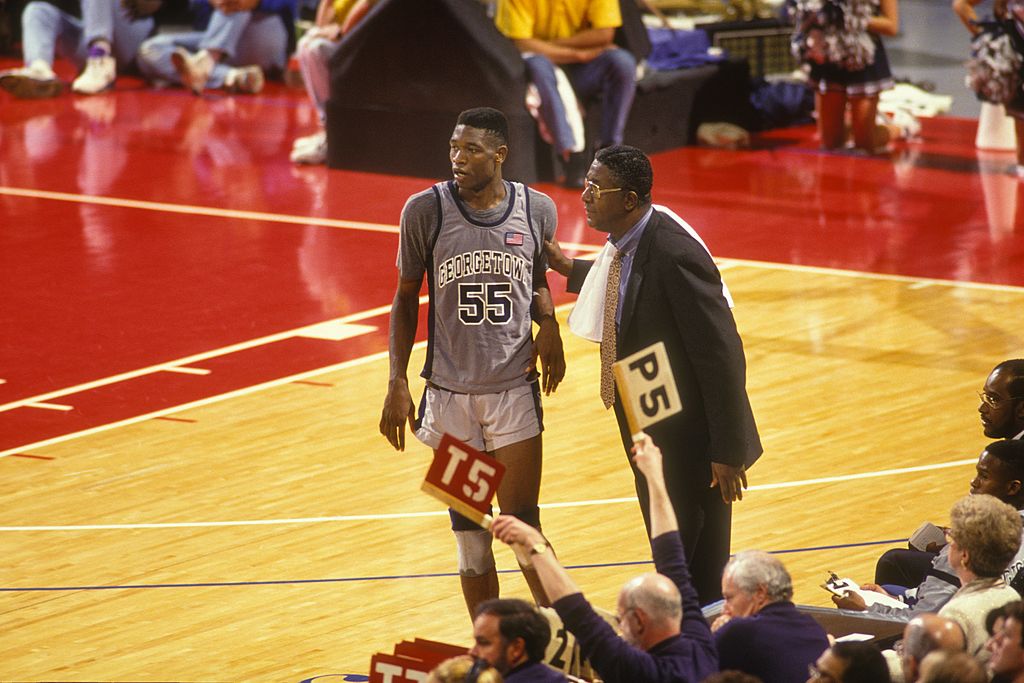 (Courtesy: The Undefeated)
(Courtesy: Pintrest)
(Courtesy: Black Enterprise)
More Than A Coach
Coach Thompson was unapologetically black and proud.
(Courtesy: Duluth News Tribune)
He was not shy in the least bit about speaking up for social justice.
His most notable act of protest came in 1989.
He walked off the court in protest of Prop 42 and Prop 48.
(Courtesy: The Undefeated)
These were rules that said that amateur athletes could lose their freshman eligibility if they don't meet certain academic standards.
Coach Thompson felt that there was a racial bias in that proposal and wasn't having it.
Given how American educational institutions have a longstanding practice of racial discrimination and inequity, the chances of bias in these rules were evident.
Coach Thompson knew that and went out of his ways to stand by his players.
He along with fellow coaches Nolan Richardson of Arkansas and John Cheaney of Temple formed the Black Coaches Association (BCA).
They advocated for the hiring of more black coaches in college sports.
BCA established alliances with civil rights groups.
Among them were the NAACP, Rainbow/Push, and the Congressional Black Caucus.
Love and Hip Hop
The Hoyas had a profound socio-cultural impact.
That impact was centered on Hip Hop.
Against the backdrop of economic injustice and the ever-expanding war on drugs, Hip Hop was voice for the voiceless.
In this context, Georgetown found a place in the culture.
Veteran Hip Hop Journalist and Activist Charlie R. Braxton summed it up perfectly.
"John Thompson was truly a giant of a man and one hell of a basketball coach, whose accomplishments will forever echo loudly throughout the annals of the sport's history. That is a fact no one can deny" he said.
"He took the Georgetown Hoyas, a team that many people had largely written off and within ten years he and Hoyas was a college basketball powerhouse, winning championship titles while putting the fear of God in their opponents with their smart, fierce incredibly disciplined defense. It was the team tough-as-nails reputation combined with the fact John Thompson was the first Black Coach to lead a predominantly black team to a NCAA Championship that made the hip hop community gravitate to them."
"We loved them because they were like us and, to borrow a line from Drake, "they started from the bottom and now they're here."
Hip Hop's love for the Hoyas was the beginning of the longstanding bond between ballers and rappers.
A unity based on a shared set of experiences, customs, values, and politics.
It was as if to say that we are making something out of nothing and winning on our own terms.
Prominent Hip Hop heads emblazoned themselves with Hoya gear.
Here is a picture of Ice Cube and Ice T.
(Courtesy: Pintrest)
Chuck D of Public Enemy started a rap group called the Georgetown Gangsters.
Run DMC wore Hoya Starter Jackets.
In the 1994 film Above the Rim, the lead character Kyle Lee Watson played by Duane Martin goes to Georgetown.
(Courtesy: BET)
Snoop Dogg on Yo MTV Raps!
(Courtesy: Youtube)
Allen Iverson, under Coach Thompson's tutelage, became the ultimate hip hop icon in basketball.
His Impact
The incomparable legacy of Coach John Thompson Jr. is unmatched.
He was many things.
A winner.
A visionary.
A pioneer.
An advocate.
A father figure (see Allen Iverson's Hall of Fame Speech).
(Courtesy: Youtube)
A legend.
He was to coaching what Shirley Chisholm was to politics.
Unbought and Unbossed.
Rest in Power.