By: Henry Curi
It's safe to say that Game 4 of the Celtics-Heat series was Tyler Herro's full coming-out party. Not only did he lead his team to a 109-112 victory to take a commanding 3-1 lead in the series, but he completely took over offensively, becoming the youngest player in NBA history to score 30+ points off the bench.
Tyler's Heroics Make History
It's become truly remarkable to see rookies develop so rapidly in this day and age. But for a first-year guard to become the sole engine amongst veteran and star players shows the trajectory that the former Kentucky Wildcat may have.
Herro finished with 37 points on 5-10 shooting from three-point range and 66% shooting from the field. Not only is this absurdly efficient, but he did it against the number one ranked defense in these playoffs—the Celtics.
He's already established himself as one of the league's most feared shooters and competitors. Even though he stands at only 195 pounds at 6'5, the 20-year-old does not shy away from expanding his game and relentlessly attacking the rim.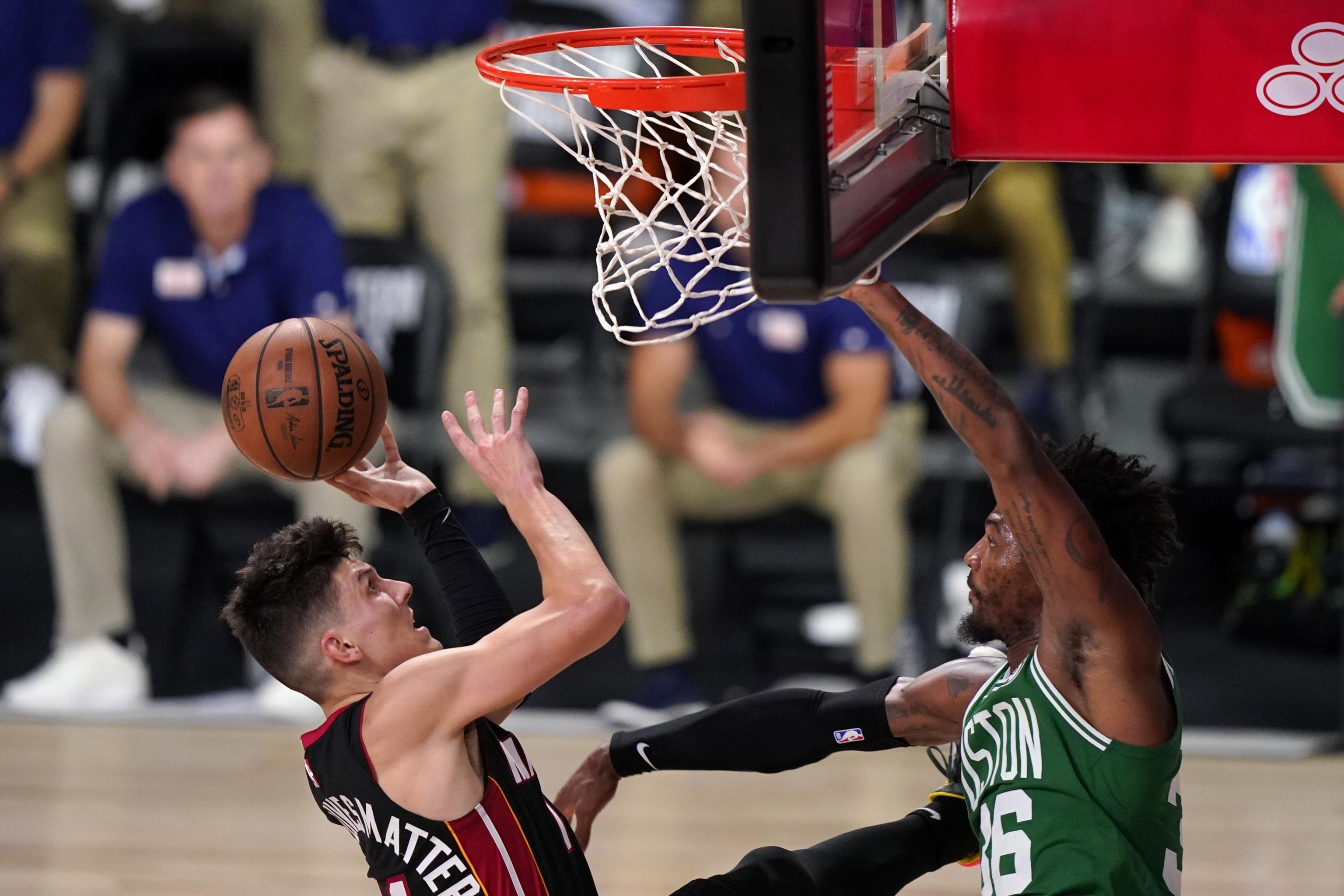 The way this young performer is able to slash to the basket and convert in high degrees of difficulty around the rim may be as transcended as his shooting.
But not quite.
Overdose on Confidence
Herro might just be the second coming of a Ray Allen or a Reggie Miller type guard. A player that utilizes the art of the screen to its full capacity. Not only creating space for his shot but beating his defender to his sweet spot virtually every time.
The assignment for players like Marcus Smart or Jaylen Brown to guard him has become difficult one this series. But the key factor to this may not be his skill set, but his unparalleled confidence so early on his career.
He stated after Game 4's win in a press conference, "I'm just gonna bet on myself. I've been doing that my whole life…Nobody thought I would survive here [in the NBA]. At the end of the day, it's just, betting on myself. Obviously there's a lot of factors that play into it…That's what I do, bet on myself."
The betting aspect is an obvious emphasis for him, but that's what he's been dealing with heavily even in college. "I went from a small town in Milwaukee to Kentucky and nobody thought I would survive there," he stated. Not only did he prove himself at the Division I level, but also became a lottery pick due to his stellar recognition.
Even though he's only averaging 13.5 points a game in the postseason, his mere presence on the floor is translating to his team's overall success. The Heat are 11-2 in this championship run and keep looking at Herro to lead the second unit off the bench.
Embracing His Role
He is playing that crucial Manu Ginobili role. Although, it took Ginobili some time to find his stride with the San Antonio Spurs. It wasn't until the second year that he averaged 12.8 points in the playoffs on 29 minutes of play.
Herro is already putting up slightly more points on fewer minutes already. This is in comparison to one of the only bench players in NBA history to earn multiple all-star appearances.
So it's apparent, the potential is immense.
Teammate Jimmy Butler notices this. He stated after the game, "I think the game has slowed down for him, a long time ago. Now he's just playing at an incredibly high level. Ya'll see it because of where we are in the playoffs. He's been doing this year-long now and we want him to continue to play that way."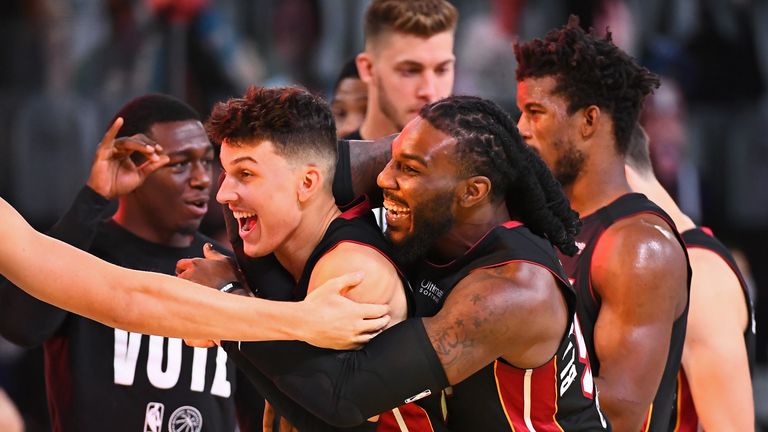 From the way he's been zoning in from the jump, it's leaning on that more often than not.
Game 5 is on Friday.