By: Bully The Line
Best Monday Night Wars Episodes
Last Tuesday, I wrote an article on my top Pay Per View events during the country's coronavirus quarantine. So I decided to compile a list of the best WCW and WWF "Monday Night Wars" episodes. Back in the late 1990s, WCW and WWF went head-to-head on different television networks every Monday night. They produced some the best television while I was growing up and I could never get enough of it.
This viewing was before DVR's, social media, or even split screens. So whenever there was a break in the action on RAW, I would flip it over to TNT. I caught a glimpse of Nitro to get a scoop on what's going on. It would be a constant battle until 11 pm when episodes would run over on time fighting for those last TV ratings. It is something you will never see again in TV history. So I compiled the best list of "Monday Night" and "Thursday Night" pro wrestling war episodes you should check on WWE Network.
WWF Monday Night Raw – Aired April 27, 1998 – Hampton, VA – Hampton Coliseum –
This episode is monumental because it was one of the first shots at WCW igniting the Monday night rating war. WCW Monday Nitro and WWF Raw is War just happened to each have an event in the same city. D-Generation X decided to crash the party showing up to the WCW event. DX went right up to the front doors of WCW and fired the first shot in the war. It's a moment in professional wrestling history that everyone must go back and watch.
WCW Monday Nitro – Aired July 6, 1998 – Atlanta, GA – Georgia Dome –
This episode is one the best WCW Monday Nitros ever aired. This event took place at the Georgia Dome in Atlanta, GA, the home of WCW, in front of 41,000 plus fans. It was a jam-packed card in front of an electric crowd. The main event was upcoming superstar Goldberg vs. Hollywood Hulk Hogan.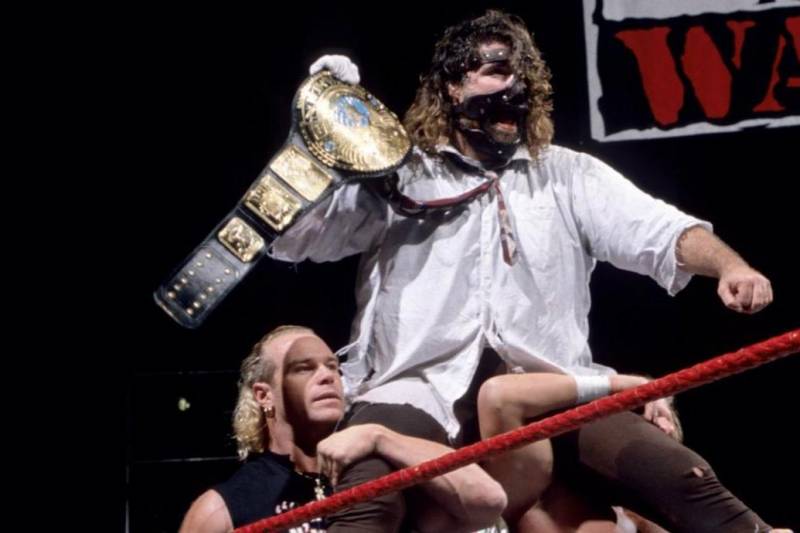 WWF Monday Night Raw – Aired January 4, 1999 – Worcester, MA – Worcester Centrum  –
This was a historic episode that featured Mankind winning his 1st WWF title in the Main Event. During that period, WWF Raw is War was taped. WCW Monday Night Nitro's commentator told the results on Live on Air, and according to ratings, some 600,000 fans switched channels from WCW to WWF. Ever since that WCW never beat the WWF in the Monday night wars and was their ultimate downfall.
WWF Monday Night Raw – Aired June 28, 1999 – Charlotte, NC – Charlotte Coliseum –
This episode was the first Monday Night Raw after the 1999 King of the Ring. The main event for this show was the Undertaker vs. Stone Cold for WWF Championship. This show also was the highest-rated main event in WWF history with close to eight million watching.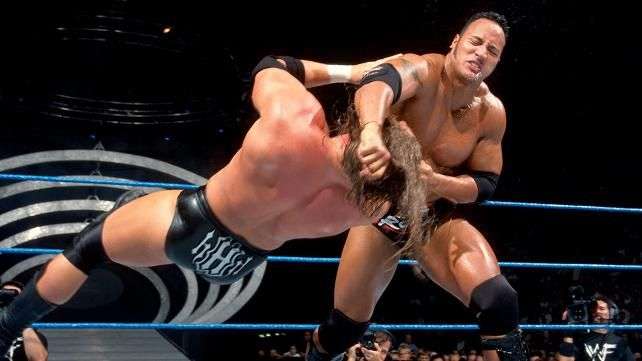 WWF SmackDown! – Aired August 26, 1999 – Kansas City, MO – Kemper Arena –
This was the first-ever SmackDown! episode and was a PPV quality show. The main event was an epic tag match that featured The Rock and Stone Cold Steve Austin vs. The Undertaker and HHH. This event also kicked off the "Thursday Night Wars" as WWF competed with WCW's Thunder on the same night.
WCW Monday Nitro/WWF Monday Night Raw – Aired March 26, 2001 – Cleveland, OH/Panama City, FL –
This episode is a must-watch for any pro wrestling fan. This was the night that Vince McMahon bought WCW and showed up at the end of Monday Nitro on TNT. Ultimately WWF bought out its competition and conquered the wrestling world.  
– Bully The Line