The state legislature in Mississippi has the votes to take down the state flag that carries an emblem of the confederate stars and bars.
This will be monumental given the state's history of sanctioning racism and injustice.
Renewed pressure to take the flag down came from unexpected places, including the SEC and NCAA who threatened to boycott the state if action wasn't taken.
Even more significant was the heroism of Mississippi State running back Kylin Hill who said that he won't play until the flag is changed.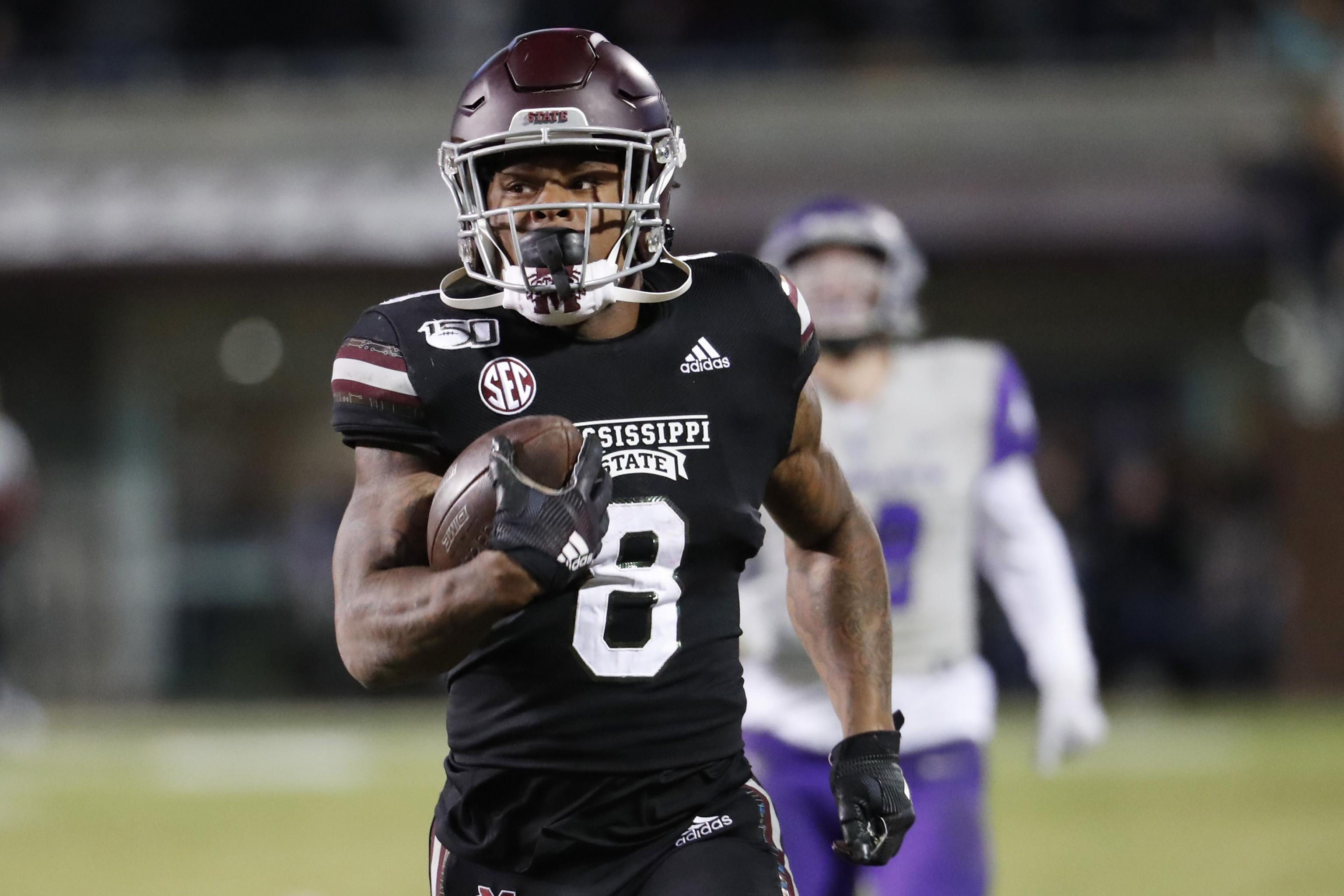 (Courtesy: Bleacher Report)
After that, there seemed to be a new sense of urgency to do something.
The reason why his efforts are commendable was not only because he was putting everything on the line, but also because he essentially exposed what many Mississippians truly value.
Prior to this, I would suspect that a lot of people were more concerned about football returning this fall rather than what was morally right and just given the recent killings of George Floyd, Breonna Taylor, Ahmaud Arbery, etc.
After all, Mississippi lives and breathes football and has done so for decades.
They seem to value black athletes as it pertains to scoring touchdowns and generating revenue that enriches them, but when those same black athletes call attention to systemic injustice, those same fans turn around and become resentful.
They follow the Laura "Karen" Ingraham mantra by telling black athletes to shut up and play and questioning their intelligence and citizenship.
All this is to keep a particular white fan base complacent and ignorant about the issues of race and racism.
They latch onto sports, college football particularly, as a way to do so.
If anything, college football is a new archetype of a plantation, where exploited black bodies are brutalized repeatedly for white fulfillment, enjoyment, and profit.
So if Kylin didn't speak up, would Mississippi be on the verge of taking the flag down?
This isn't the first time black student-athletes leveraged their status to challenge institutional power.
Don't forget about the 2015 protests at the University of Missouri in which the entire football team threatened to sit out if the University president Tom Wolf didn't resign due to his gross mishandling of acts of racism on the campus.
Their act of noble defiance eventually led to the president's resignation.
It wasn't because the president all of sudden grew a heart or the administration did the same, it was because they didn't want to lose money.
So while Mississippi is slowly but surely entering the 21st century, let's also look at the full context as to why it is happening.
Let's also applaud the courage and leadership of Kylin Hill who is following in the footsteps of the Missouri team, Wyoming 14, Syracuse 8, UNC 4, and other black student-athletes who stood up for what was right and to be demanded respect for their humanity, not their athleticism.
Whatever happens, going forward remains to be seen, but let's continue to put the pressure on these institutions including college sports to radically change their ways.
At the end of the day, justice is more important than football.