By: Zach Draves
Masai Ujiri Wronged
LeBron James and Don King have articulated that it doesn't how much money one makes. Being black in America is difficult. That has been the case for 400 years. Now, Toronto Raptors team president Masai Ujiri bears the brunt of that deeply entrenched system.
A recent video emerged from last year's NBA finals between the Raptors and Golden State Warriors. After Toronto clinched the title, Masai had a vicious encounter with a sheriff deputy.
(Courtesy: Youtube)
The video showcased that is that racial profiling and systemic bias is real and doesn't discriminate on the basis of class status.
Just because Masai is an NBA president, his financial prowess doesn't change how society still views black men.
He put out a powerful statement that spoke volumes of the current moment.
His experience comes at the same time the country is forced to reckon with systemic racism after the killings of George Floyd, Breonna Taylor, Ahmaud Abery, Elijah McClain, Rashard Brooks, Tony McDade, and others.
He has received support from players such as Kyrie Irving. However, he made it clear that he wanted the focus to be placed on how the system is structured and how it disempowers those with limited means.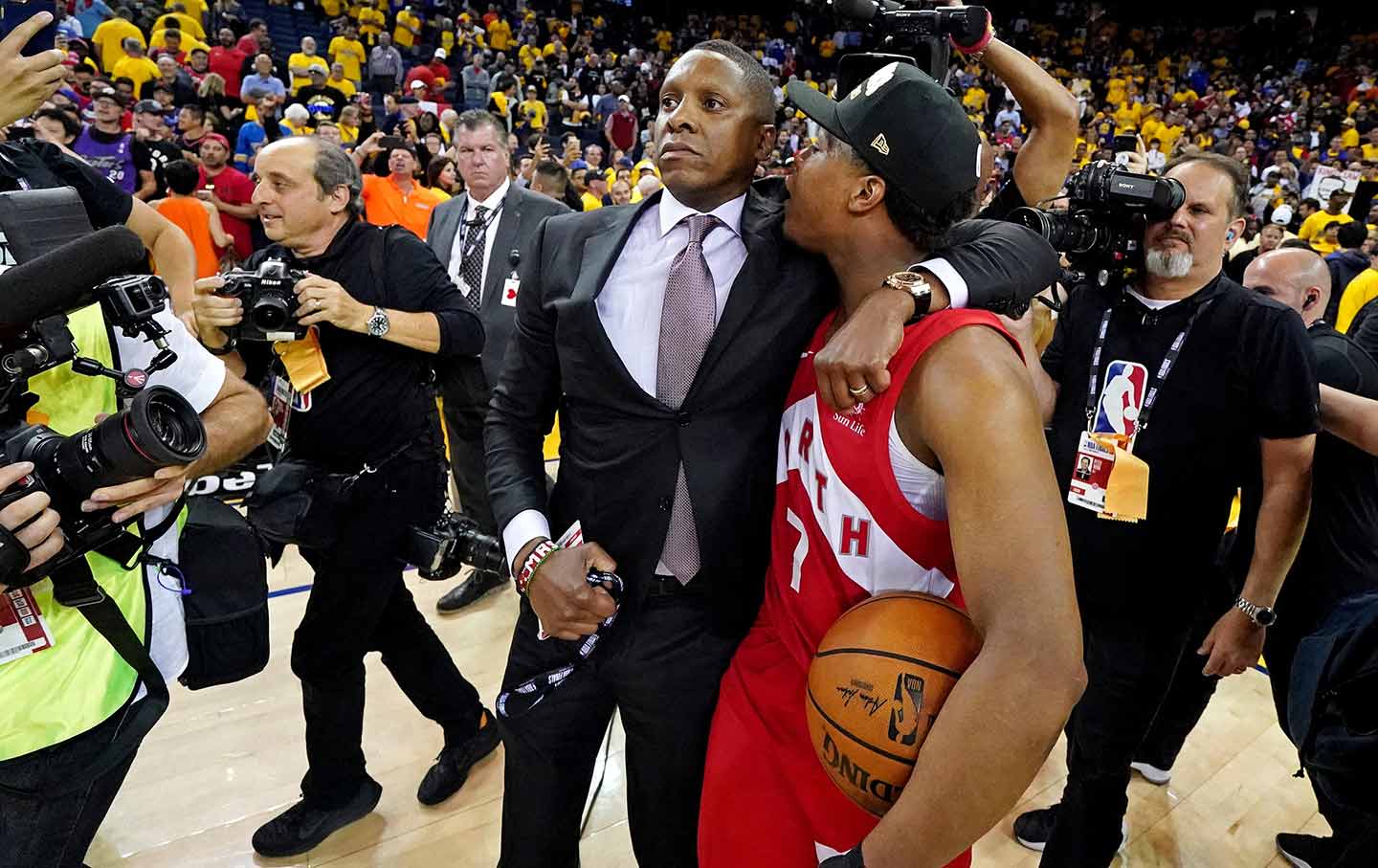 (Courtesy: The Nation)
That is why the NBA is continuing the struggle. They want the attention to be placed where it should be, especially since the cops who killed Breonna Taylor are walking around the beach in violation of social distancing.
(Courtesy: Sports.Inquirer.Net)
Masai Ujiri acknowledged that he would get the justice he deserves. However, he demands the same courtesy be afforded to all black men and women who are mistreated.
After all, an injustice anywhere is a threat to justice everywhere.