By: Henry Curi
In his 17 year career in the NBA, LeBron James has showcased his extraordinary ability on the basketball court that puts him at the pinnacle of the all-time greats. But what may be more impressive, is his undeniable control and power of the league's power shift through the seasons with his mere decision making. 
As both his past and present collide in these current finals, this match-up can be rooted back to 2014. The year he chose to leave the Miami Heat after losing in the championship round to the San Antonio Spurs. 
Not only was his team in question after losing two out of their four finals appearances as a superteam that included Dwayne Wade and Chris Bosh, but president Pat Riley had them in question as well. 
"This stuff is hard," Riley stated in a season-ending press conference that year. "You've gotta stay together if you've got the guts. And you don't find the first door and run out of it."
The King's Power Over The Godfather
Not only was this a deliberate message to his team, but a direct message to James, according to ESPN's Chris Broussard. Riley knew as fast as he acquired the superstar back in 2010, he could lose him just as fast as well. So, this was new territory for the "Godfather" of the NBA. 
This nickname was given to him because he always demanded to call the shots and have absolute authority over every big move in Miami. But this time, the tables have turned on him. 
He went from dumping championship rings on the meeting table to not only impress and acquire James and Bosh, displaying the type of influence he has on the game. To letting his franchise's direction of success be dictated by one of his player's decisions. 
Ultimately in that summer of 2014, the Akron native decided to take his talents back to the Cleveland Cavaliers. Not only did James' career circle back to the team that drafted him, but it put the Heat and Riley in struggling situations.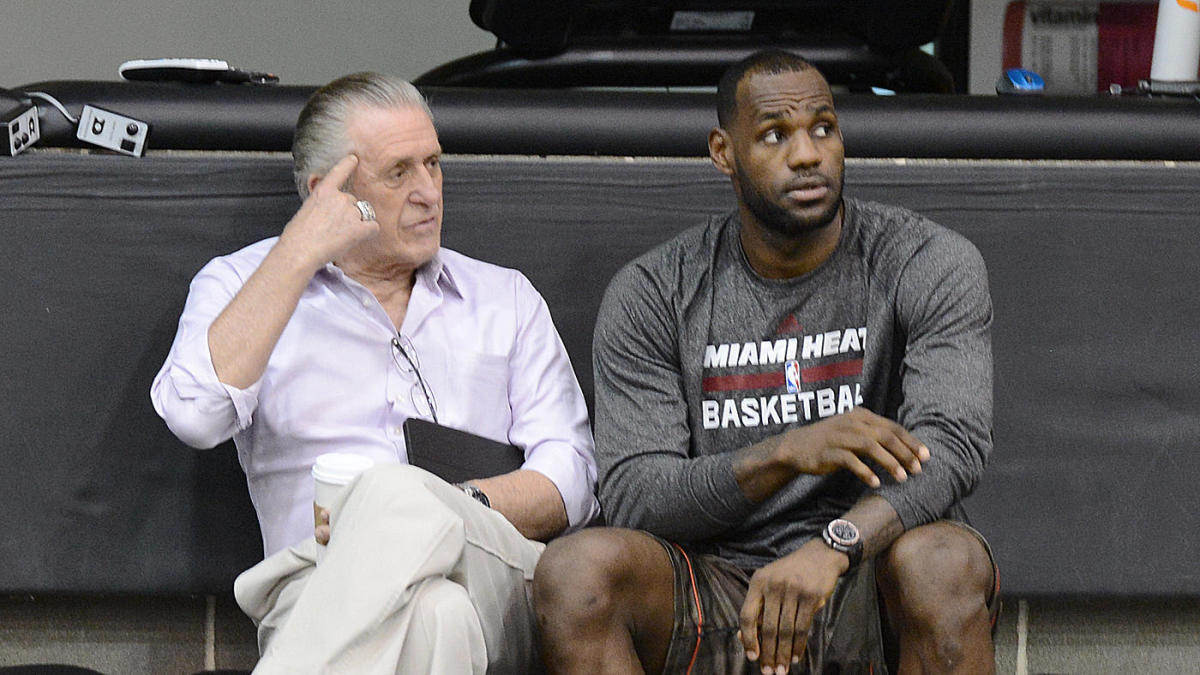 Former New York Daily News reporter Mark Krigel said in an interview, "As most students do, wanna leave the mentor. Pat didn't like that." 
It truly became a matter of the student surpassing the teacher in terms of power. 
In the six seasons after The King left, Miami has only made the playoffs three times (2016, 2018, 2020). Their deepest run prior to this year being a second-round exit to the Toronto Raptors. 
With an aging Wade and a worrying blood disorder from Bosh, Riley needed to make moves. Through the times of these hardships in South Beach, James went on to lead Cleveland to four straight finals appearances, resulting in a title win back in 2016. 
Riley looked to build through the draft. 
Heat Woes Post-LeBron Era
They're first-round pick Justice Winslow was supposed to be the Heat's next big thing. Even sporting magazine covers alongside Wade, indicating the passing of the torch from one generation to the next. 
But that was far from the case. In Winslow's five seasons with Miami, he never averaged more than 12.6 points a game and never developed his three-point shooting. He only lasted 11 games on the roster this season before getting sent to Memphis. 
Riley's star potential and star players diminished in front of his eyes, as James never slowed down. Instead, whatever The King touched, turned to gold. The league took notice of that. 
Not only of his ability to produce absurd numbers in the game, but how that translated to his overall presence off the court as well. Because as much as he became the magic touch of whichever team he joined, he would also revert the teams he left back to irrelevancy or chaos. 
For Riley, he knew that was the case. "When LeBron made that call [to leave], I saw a dynasty fly out the window…It was such a sad day for me and for our franchise," he stated in an interview with ESPN. 
No player, not even Wade, had the type of impact on Riley the way James did. He dominated a 10-year stretch of basketball from the moment he joined the Heat that no other player can match. A decade's worth of unparalleled greatness will put any front office at his feet. To see Riley fold in a way from this baggage says a lot. 
Finals Match-Up Closure
Now, these finals aren't only an Eastern and Western conference match-up. It is a showdown between former teacher and student. 
"It's just two great organizations, two great teams, great players, great executives just going head-to-head," Bosh, who knows both individuals best, stated in a finals preview recently. "And yes, it does mean something to beat the Lakers. Yes, it does mean something to beat the Heat."
Both sides are well aware of what was at stake. Not only a championship but some sort of closure as well. Of who led their team to victory, regardless of everything that happened in the past between them. 
Not only did both sides come evenly matched on paper into these finals, as both were 12-3 in the playoffs before Game 1. But both sides had a score to settle with James and Riley in the mix. Two of the most dominant figures in the NBA. One being the face of the league amongst players and the other being the face of the league amongst executives.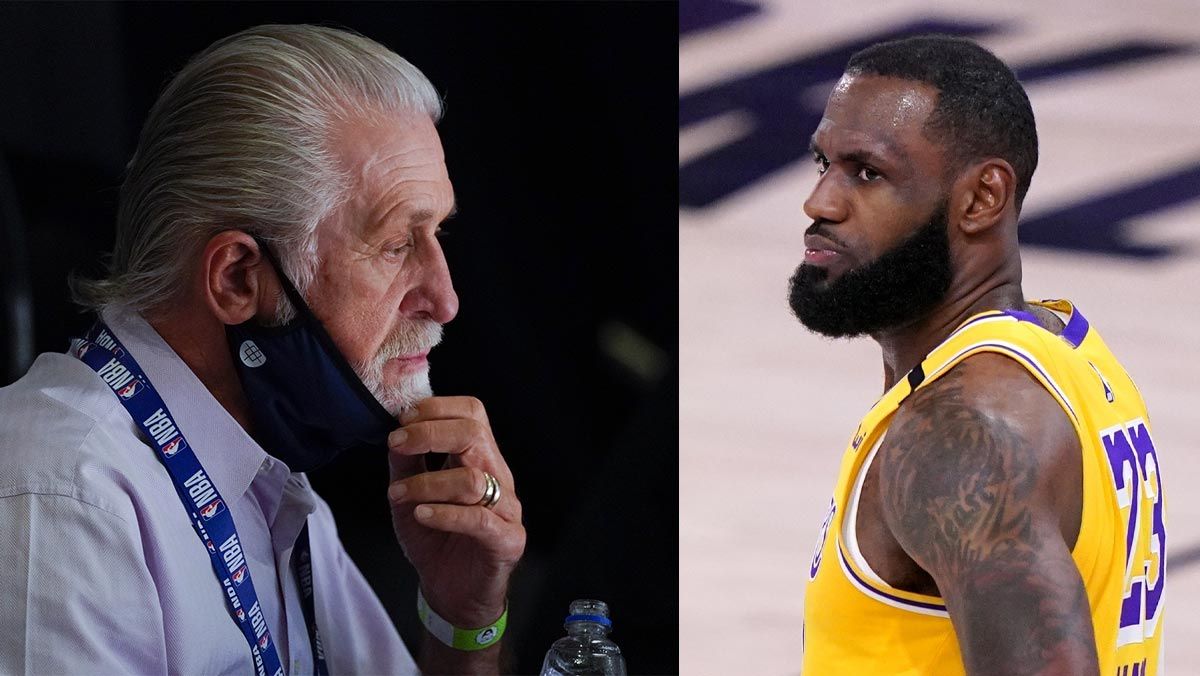 But one thing is for certain, the student couldn't get to this point if it weren't for the lessons of the teacher.  
"LeBron learned in many ways how to become an empire builder," stated ESPN's Brian Windhorst. "How to consolidate power, how to leverage power, by watching Pat Riley. When push comes to shove, Pat Riley and LeBron James are the same. They'll cut you and move on. Ultimately, LeBron cut Pat Riley and moved on." 
As James took a page out of his teacher's book, the 17-year NBA veteran got the better of his mentor this time around. The King came out victorious this series with a championship. 
Regardless of the outcome, is this a potential finals match-up for years to come?