By: Henry Curi
It's been ten long years for the Lakers to accomplish the feat again. But now, Los Angeles is the 2020 NBA champion and on top of the basketball world after defeating the Miami Heat in Game six.
Dominant might not be the right term to describe the team's postseason run, as the Lakers went 16-5 on their way to the title.
LeBron James won the finals MVP, averaging 29.8 points and 11.8 rebounds per game. He becomes the first player in history to win the award with three different franchises.
Not only that, but James also captures that elusive fourth title for his cinematic career. At age 35, it seems like The King does not plan to slow down anytime soon.
"I've got a lot of years left," James stated postgame.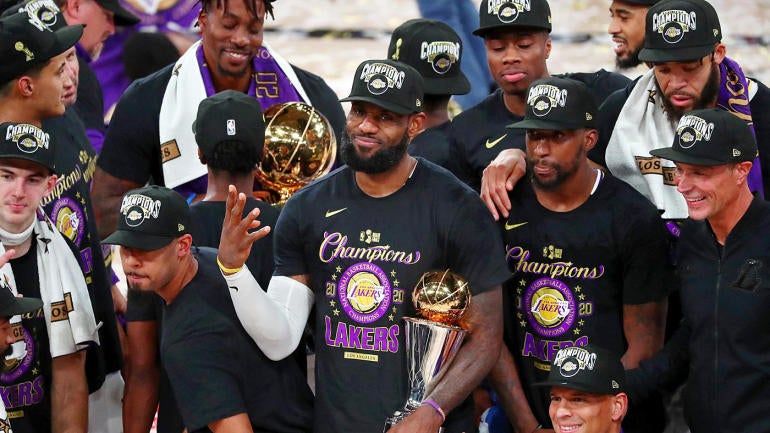 For his partner in crime Anthony Davis, the moment is all too surreal for the 27-year-old.
"It's just part of your legacy," he stated postgame, "To say you're a champion, not everyone can say that."
Although dealing with ankle issues throughout the series, Davis still managed to average 25.0 per game on 57% shooting. Not only did he play with impressive efficiency, but he was also playing like an all-time great Lakers big man.
As the year now pivots to the offseason, questions linger. Will father time prove to be unbeaten, this time against LeBron? Will Anthony Davis' free agency create problems? Are the Lakers equipped to beat a continuously improving Western Conference?
These are worries that will undoubtedly need attention by the franchise—but not now.
More Than A  Title
General manager Rob Pelinka's team is at the pinnacle of success. Any noise coming soon may seem minuscule to them, primarily because the team has already dealt with other unbearable problems that eclipse those questions.
Aside from the suspension and restart of the season, the death of Kobe Bryant inspired this run.  Lakers players frequently stated during the playoffs, "Job's not done."
It was hard for these men to smile in post-game conferences after a win. That Mamba Mentality became the core of their mindset to reach this goal and now, players are grinning with sheer joy, knowing the Lakers finished the job.
An emotional Pelinka spoke post-game on talking with Bryant about bringing the city of Los Angeles another title. It's a conversation Pelinka cherishes.
"When I took the job I remember he [Kobe] told me, 'I know what you did for me for 20 years. I give you two, three years. You'll fix this. You'll get the Lakers back on top.' I guess you were right man," stated Pelinka.
The story of the unbelievable 2020 NBA season has officially closed. It was the most lengthy season in league history and additionally became part of a much broader picture. One that includes an on-going battle with a virus and social injustice, during a year that holds no promise for anyone. Regardless of the dismay, someway, somehow, the Lakers came out on top.