By: Zach Draves
Jordan Marie Daniel is the epitome of a renaissance woman. 
First and foremost, she is a citizen of the Kul Wicasa Oyate (Lower Brule Sioux Tribe) in central South Dakota. 
She is a marathon runner.
The Outreach and Project Manager for the UCLA David Geffen School of Medicine. 
The founder of Rising Hearts, a consulting firm centered on working with Indigenous communities. 
An aspiring filmmaker with a focus on sharing stories reflecting the Indigenous community. 
She is unafraid to use her platform as an athlete to call to attention the plight of Indigenous communities caught at the intersections of colonialism, white supremacy, violence, and genocide that has lasted for five hundred years. 
Her name became synonymous with activism when she ran the Boston Marathon donning a red palm print on her face to highlight the epidemic of Missing and Murdered Native Women (MMNW).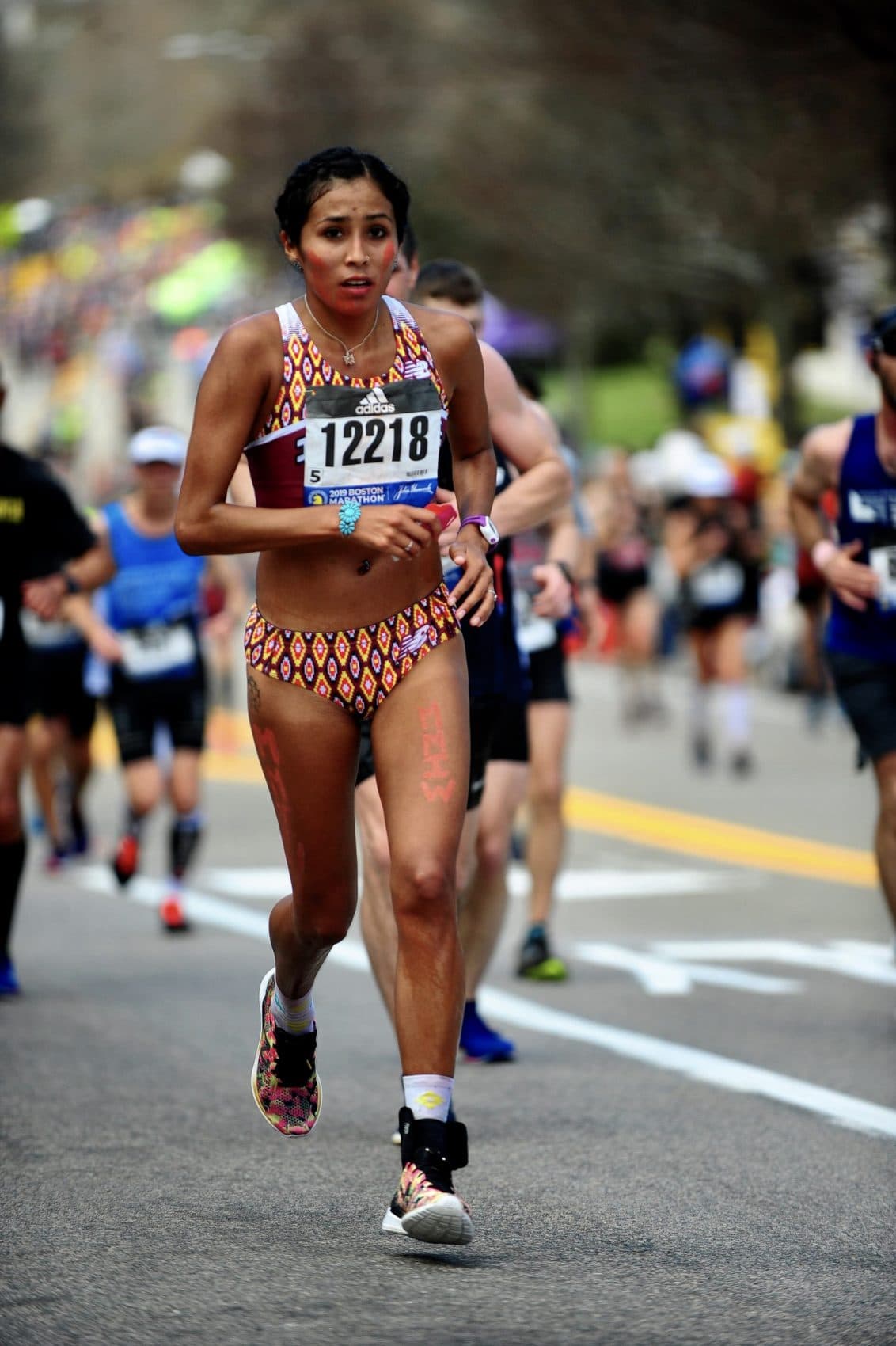 (Courtesy: WBUR)
"The type of athlete activism is not new, but it is a powerful platform," she said. 
A recent report came out that approximately 2,300 Native women are missing. 
Additional numbers are staggering.
According to the Coalition to Stop Violence Against Native Women:
4 out of 5 of our Native women are affected by violence today.
The U.S Department of Justice found that American Indian women face murder rates that are more than 10 times the national average.
Homicide is the 3rd leading cause of death among 10-24 years of age and the fifth leading cause of death for American Indian and Alaska Native women between 25 and 34 years of age. – Centers for Disease Control and Prevention Homicide
Jordan and fellow runner Rosalie Fish are not only running to win but running to survive. 
She is committed to long-lasting change that truly encompasses the meaning of intersectional equity.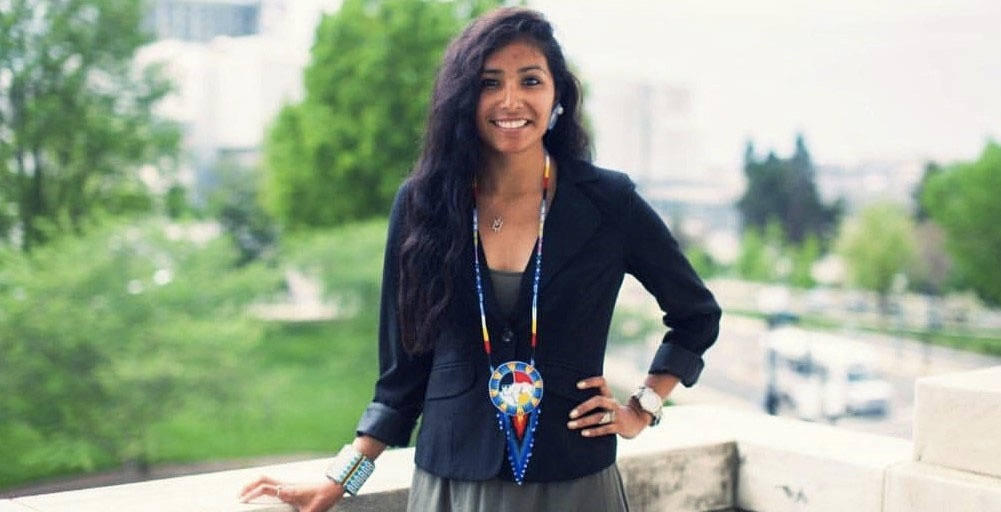 (Courtesy: Native Hope Blog)
"Being intersectional within these movements is crucial to establishing a better future collaboratively" said Jordan. 
"People are starting to take notice and work with intersectionality."
She spoke about the importance of breaking silos when it comes to social justice. 
Too often groups are segregated based on issues, leaving little room for collective solidarity. 
In other words, you cannot fight for black lives without fighting for Indigenous lives. 
We cannot combat gender-based violence without combating economic injustice. 
"Pulling ourselves out of the colonial of thinking and learning that everything has strength in numbers. We are fighting for the same thing" she said.
Jordan also has a strong perspective of Indigenous People's Day which is rightfully gaining momentum in various localities and states. 
(Courtesy: Critical Ethnic Studies)
"Indigenous People's Day is every day. It is a great opportunity to remember our ancestors. Even though we had hardships, the fact that I and Rosalie are here. We are still here and we are more than stereotypes."
She also spoke about the importance of indigenous people controlling the narrative and as a filmmaker presenting positive and accurate images.
Going forward, the sky is the limit for Jordan Marie Daniel. 
(Courtesy: Youtube)
Her work can be followed in a variety of capacities. 
"Follow Rising Hearts on Instagram, Twitter, and Facebook as well as my website," she said. 
 Her multimedia platform is catapulting her to greater heights with a far reach. 
The great Indigenous Olympian and activist Billy Mills put it best "your life is a gift from the creator, your gift back to the creator is what you do with your life."
Jordan does that and then some.