As if 2020 couldn't get even more depressing and traumatic.
In the past two weeks, we lose three giants of the Civil Rights Movement in the midst of a newly recharged movement for racial justice.
Emma Sanders, C.T. Vivian, and now John Lewis.
As one who was a freedom rider, who stood alongside Dr. King, and was a significant leader in SNCC, John Lewis was one of the chief organizers of many marches, boycotts, and demonstrations.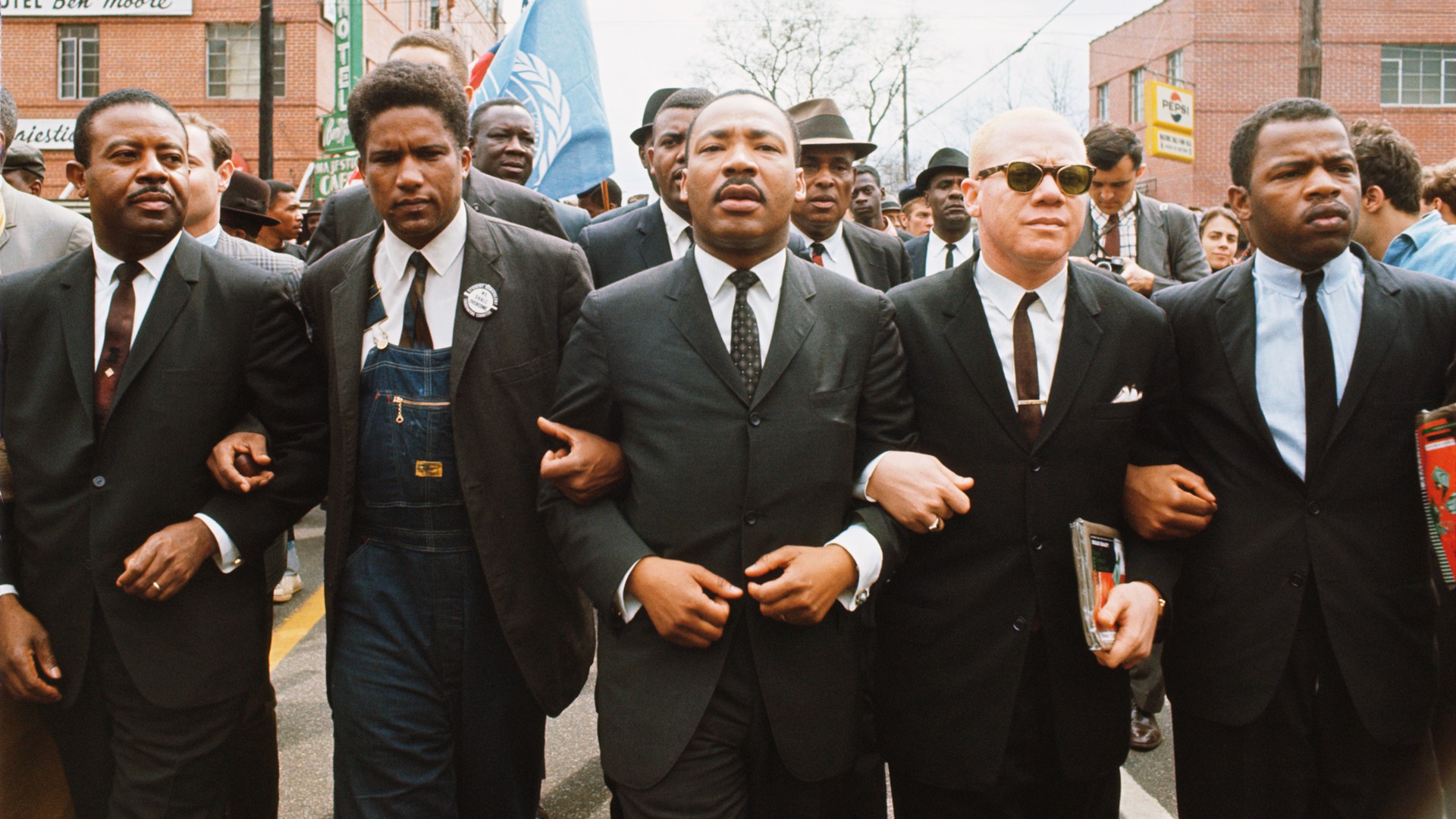 (Courtesy: The Atlantic)
At age 23, he spoke at the March on Washington in 1963, and in 1965, he was on the frontlines in Selma, Alabama marching for the right to vote.
(Courtesy: The Washington Post)
It was during that march that he was beaten by an Alabama state trooper that left him with a skull fracture in what became known as Bloody Sunday.
(Courtesy: The Los Angeles Times)
His activism defined his career and that fighting spirit carried with him into the halls of the United States Congress where he represented Georgia's 5th district.
He was a tireless advocate for justice and equality and along the way he was able to develop a special connection to the world of sports at its intersection with politics.
Congressman Lewis spoke movingly about the impact that Jackie Robinson had on his life and on many others.
(Courtesy: Youtube)
"He gave the black community a sense of hope, a sense of pride" he once said.
He was there as Jackie would make trips down to the south and to lend his support to the struggle and both of them shared the stage at the March on Washington.
Congressman Lewis also spoke eloquently of Muhammad Ali.
https://johnlewis.house.gov/media-center/press-releases/rep-john-lewis-passing-heavyweight-champion-muhammad-ali
In many ways, the direction of SNCC changed after Ali came out against the war in Vietnam and as a result, Congressman Lewis, Dr. King, Julian Bond, and others began to speak on the need to connect the struggle for racial justice to combating imperialistic policies abroad to economic injustice at home that affected all colors and creeds.
He also had a deep connection to fellow Atlanta legend Hank Aaron. https://nesn.com/2020/07/mlb-legend-hank-aaron-mourns-death-of-u-s-rep-john-lewis-in-statement/
As Hank made his way to breaking Babe Ruth's home run record and fighting for baseball to become more equal in positions of management and ownership, John Lewis was right there by his side.
(Courtesy: Pintrest)
In 1996, when the Atlanta Olympics was disrupted by a white supremacist motivated pipe bomb explosion in Centennial Park that left two dead and hundreds injured, Congressman Lewis along with fellow Civil Rights Icons Rev. Jesse Jackson and former Atlanta Mayor Andrew Young visited victims in the hospital and called for justice.
Congressman Lewis also became one of the most vocal supporters of Marcus Dixon and the Jena Six, who were black athletes that were unjustly victimized by the criminal justice system in the early to mid-2000s.
Here is a photograph of him reaching across to shake the hand of Melissa Bell, the mother of Mychal Bell who was one of the Jena Six.
(Courtesy: Getty Images)
He also spoke in support of Colin Kaepernick and NFL players who were engaging in the kneeling protest against police violence and racial profiling.
https://apnews.com/605fc48985a74136891e30d29d9670de
He said, "I would kneel right with them".
The outpouring of tributes came from all sectors of society including by sports figures such as LeBron James, Sue Bird, Kareem Abdul Jabbar, Harrison Barnes, Renee Montgomery, A'ja Wilson, and many others.
Rest. In. Paradise John Lewis. #CivilRightsICON✊🏾 THANK YOU!! 🙏🏾

— LeBron James (@KingJames) July 18, 2020
RIP John Lewis #goodtrouble https://t.co/tzJS0Vyj8O

— Sue Bird (@S10Bird) July 18, 2020
— Kareem Abdul-Jabbar (@kaj33) July 18, 2020
Tonight we lost a force in the movement who's voice served as a guide for so many us. Rest in Power John Lewis ✊🏾 #GoodTrouble pic.twitter.com/Re14tvxM3A

— Harrison Barnes (@hbarnes) July 18, 2020
It was an honor to host this HBCU Takeover.

RIP congressman Lewis 🙏🏾 https://t.co/hKBm8SQMLf

— Renee Montgomery (@itsreneem_) July 18, 2020
— A'ja Wilson (@_ajawilson22) July 18, 2020
(Courtesy: Twitter)
Their tributes have a greater significance because they carry on his legacy through their words and actions.
In the times we are in, it is incumbent to do John Lewis a tremendous solid and that is to continue to march, protest, speak out, stand up, mobilize, organize, and vote.
Or as he put it, "get in good trouble".
Rest in Power.