Jack Johnson was a fighter for civil rights before there was a movement.
He was unapologetically black before it became a hashtag.
He was swag before that became common in our modern-day vernacular.
He also put white America in a state of panic and paranoia just by his existence.
Jack became the first African American heavyweight champion by doing just that in 1908 and by standing his ground and not compromising himself for white comfort.
(Courtesy: The Undefeated)
According to Dr. Louis Moore, Professor of History at Grand State Valley University, his visibility made him a godlike figure in black America.
"Jack Johnson was a free black man and this is a guy who was the son of ex-slaves that became champion."
His excellence in the ring completely defied the pathological white psyche that deemed black Americans were mentally and physically incapable of succeeding in sports.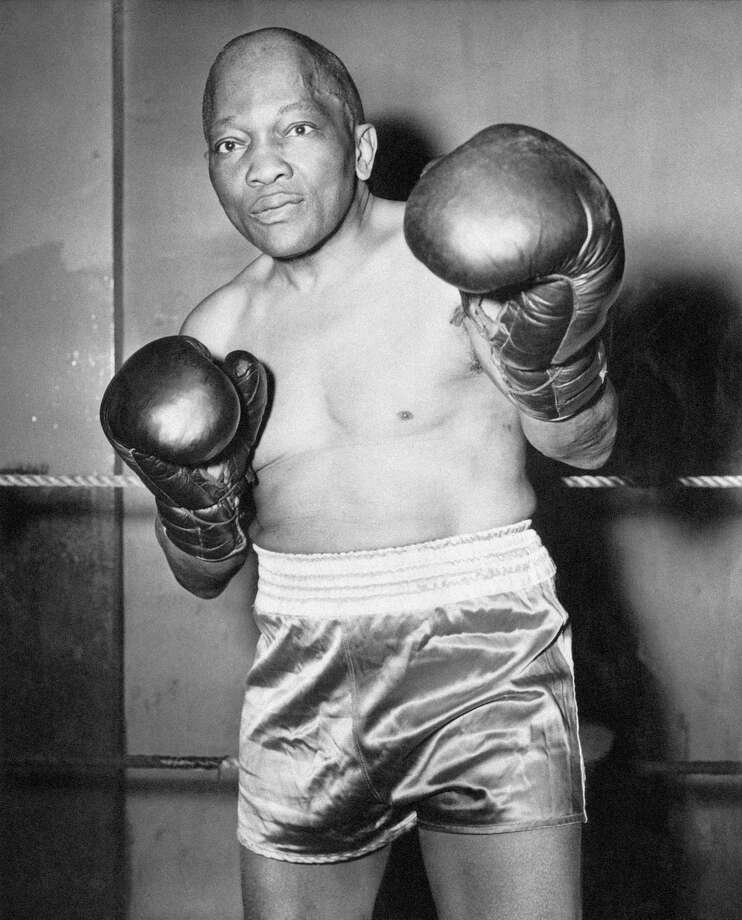 (Courtesy: The Houston Chronicle)
He was a powerful symbol of black manhood that challenged white supremacist patriarchy inside and outside the ring.
This leads us to Reno, Nevada, July 4, 1910, in which Jack was set to fight Jim Jeffries for the title.
It was essentially a fight over racial superiority.
The fight's racial overtones were evident and before there was Gerry Cooney, Rocky Balboa, Larry Bird, Christian Laettner, or Tom Brady, there was Jeffries, the original great white hope.
He was dubbed as such by sportswriters in the lead up to the fight.
The idea was that this "All American" white guy would ultimately bring "law and order' back to the sport and many white Americans put their hopes into Jeffries.
But what was interesting about Jeffries is that he wasn't around much in Boxing at that time and a major reason for his temporary departure was that he refused to fight Johnson in 1905 and any black fighter for that matter.
"Jeffries didn't fight for five years, but white people were betting on him," said Dr. Moore.
The fight was no contest and in the fifteenth round, Jack knocked out Jeffries and maintained the title.
(Courtesy: The Chicago Tribune)
His victory was a cause for celebration in black America.
But then angry white mobs took up arms and unleashed race riots that left many black Americans injured and dead.
(Courtesy: Timeline)
The term riot was accurately applied to contextualize the aftermath of the fight.
"Riots are about controlling black people" said Dr. Moore.
Riots are irrational and unorganized lead by unruly mobs and in the case of the aftermath of the Johnson-Jeffries fight, the intention was to terrorize.
In some of the present-day commentary to the recent protests over the deaths of black men and women by police and wannabe police, riot is used interchangeably with rebellion.
That is extremely problematic because there is a woeful lack of understanding in terms of what is actually happening in the streets.
These are rebellions against systemic racism and injustice.
In the years after the fight, Jack remained undefeated until 1915 when the lost the title in Havana, Cuba.
By that time he was already subjected to cruel and unusual punishment due to this open relationship with white women that infuriated white supremacists.
Which culminated in the passing of the Mann Act that made it illegal to transport young (white) women across state lines for prostitution.
He was the first American to be convicted under that law.
Keep in mind that Jack's relationships were consensual.
The whole state apparatus set up structures to dehumanize and delegitimize him because he was a symbol of progress.
According to Dr. Moore, it is incumbent to recognize the significance of what Jack Johnson represented and how that can be applied to today's times.
We are still living in a culture of white fear and disdain for racial progress as well as under a system that justifies irrational white supremacist violence towards black male and female bodies.
On that 4th of July in 1910, Jack Johnson took on the Frederick Douglas ethos of essentially fighting and getting his independence from those structural pathologies.
(Courtesy: Houston Public Media)
He was a one-man revolution and as Fred Hampton said "you can jail the revolutionary, but you can't jail the revolution."