Neglect Shameful
The recent acts of state violence that society perpetuates on black men and women re-galvanized an already ongoing movement to humanize and protect black people. It also shed light on America's complete and utter neglect. Hip hop will help.
Police killings of black people are an American tradition that the US brushed under the rug for far too long. It takes the video footage of authorities murdering an innocent and helpless black man that makes us shake.
Some people are expressing their outrage and saying that the officers involved should be held accountable. Unfortunately, they fail to acknowledge there is a systemic problem that allows for these actions to go on without notice.
Culture of Silence
That there is also a culture of silence within the system itself where the so-called "good cops" don't speak up.
These same people who now want to claim they're on the right side of history have more tardies then the sweat hogs on Welcome Back Kotter.
Whenever America hit a crossroads when it comes to racial injustice, particularly surrounding police violence, these same people shouted down the messengers calling for action.
We can go back to 1992. The aftermath of the videotaped beating of Rodney King by four white LAPD officers and their acquittal led to the rebellion.
Around that time, hip hop warned America and that there was a powder keg that was ready to burst.
Those with influence highlighted vulnerabilities exacerbated by the crack epidemic, overexpansion of prisons, proliferation of guns, and the deindustrialization of America.
Devils Ban Advocates
Don't forget that it was Craig Hodges of the Chicago Bulls who took the extraordinary step of wanting to boycott the 1991 NBA Finals in response to the Rodney King beating, but the NBA quickly dismissed his efforts.
Later he visited the White House with the rest of the team wearing an iconic dashiki. He offered a letter to then-President George H. W. Bush calling for action, and the NBA subsequently exiled him.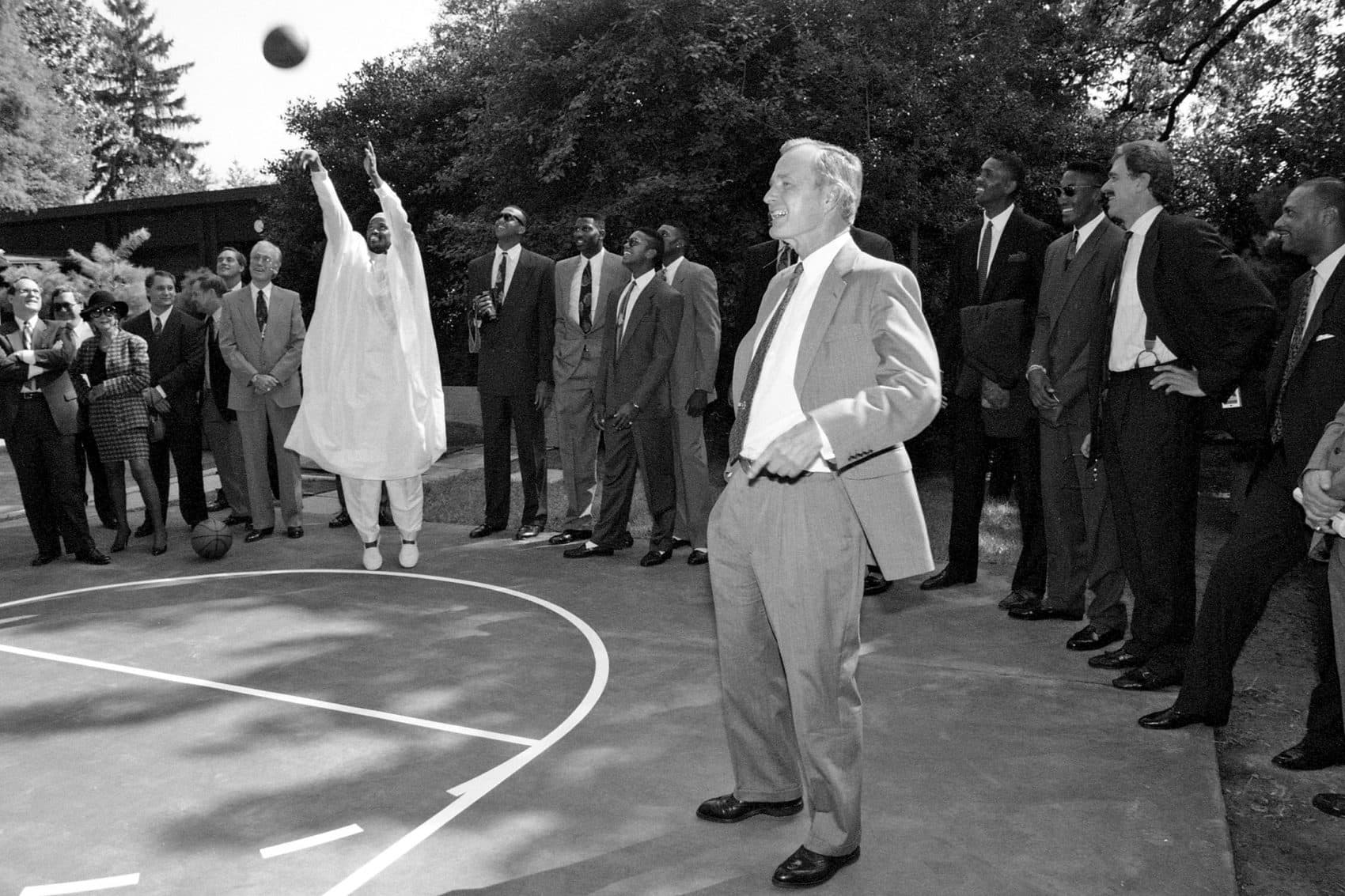 (Courtesy: WBUR)
Hip Hop Steps In
It was hip hop artists and groups such as NWA, Ice Cube as a solo star, Ice-T, Public Enemy, Cypress Hill, and others who shocked white America with their realistic portrayals of decay, despair, and distrust. It offered insight into a completely different world.
(Courtesy: Youtube)
NWA's seminal album Straight Outta Compton contained the no holds bar single "F—k the Police," an unapologetic response to police brutality.
(Courtesy: NME.com)
Tupac's song "Trapped" off his debut release Tupacalyspe Now was not just a well-rounded critique of the criminal justice system as a whole and how it destroys black communities. It also spoke to the fears on the part of black citizens when encountering police.
(Courtesy: Youtube)
Ice-T released his infamous but daring song "Cop Killer" with his heavy metal group Body Count. It spoke about the tables turning around.
(Courtesy: Rolling Stone)
Mainstream society, who wanted to cast these artists as deviant, quickly dismissed these actions.
There were efforts to silence them until it was too late in Los Angeles.
The same applies to today.
When Colin Kaepernick took a knee during the anthem to protest these crimes against black people, the story speaks for itself.
(Courtesy: FiveThirtyEight)
Same with the WNBA players, LeBron James, Eric Reid, and others.
Heroes Everywhere
At around that same time, Kendrick Lamar was putting out anthems such as "Alright" off his masterpiece project To Pimp A Butterfly. It discussed how exhausting it is to be black in America and to see police slaughtering black bodies. The work also maintained a feeling of unity and hope for a better day.
(Courtesy: Youtube)
He took to the stage at the 2016 Grammys and put his words into a powerfully theatrical performance.
(Courtesy: Mother Jones)
Beyoncé took to the field at the Super Bowl in San Francisco adorned in a Michael Jackson military-styled assemble, followed by her backup dancers wearing Black Panther-styled outfits and iconic berets.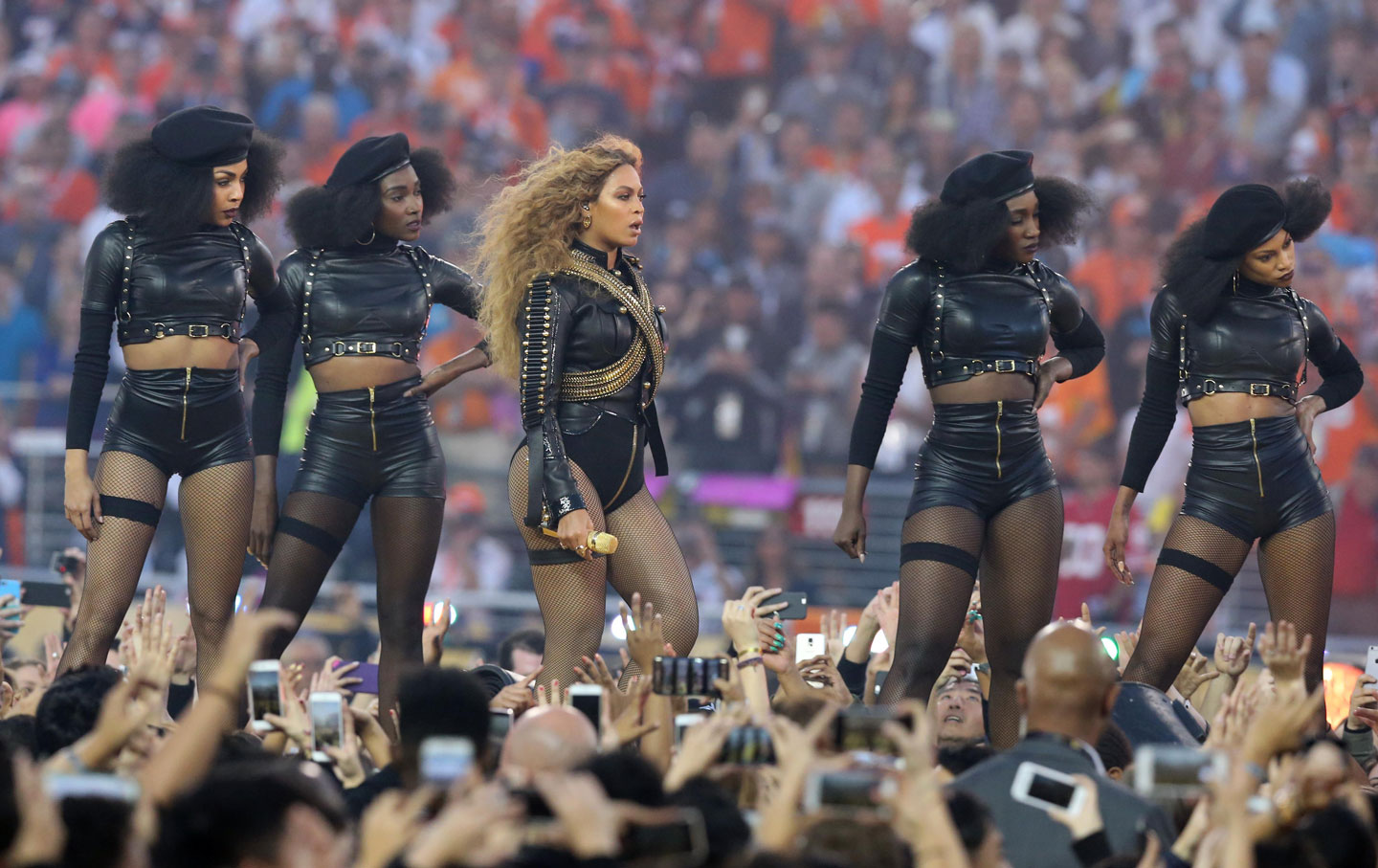 (Courtesy: The Nation)
The queen belted out "Formation" off the monumental Lemonade album. It's a community organizing anthem with black women at the forefront.
(Courtesy: Youtube)
The album aligned both her and Kendrick together in a desperate call for freedom.
(Courtesy: Youtube)
Society labeled the thoughts "anti-American" or "anti-police" among other slurs.
As a result, we end up with uprisings in various cities.
It was a classic case when the chickens come home to roost, as Malcolm X said.
That long-standing bond between sports and hip hop is now stronger than ever.
Dennis Smith Jr. and J. Cole joined protests in Fayetteville, NC today.

(via @herecummimi)
4,192 people are talking about this
(Courtesy: Twitter)
The next time when athletes and artists prophesize reality and speak truth to power, we should listen and not dismiss.
You should have paid attention, you weren't paying attention, and look what happened.