After defeating the Boston Celtics 125-113 in Game Six of the Eastern Conference Finals, the Miami Heat punch their ticket to their first NBA Finals appearance in six years. But this Heat squad is no super team like 2014. Instead, they are the fifth-seeded, overlooked, scrappy underdogs that put themselves on everybody's radar with this unexpected playoff run. Now, they face the ultimate challenge as they encounter the favorites to win it all, the Los Angeles Lakers. They'll go against the player that brought them two titles in all-time great LeBron James.
Against All Odds
This Heat team is the first team who is seeded 5th or lower since the 1999 New York Knicks (8th seed) to make a finals appearance. They and the Lakers are 12-3 in the playoffs.
So, in terms of record, it's even. But it's going to be a game of efficiency, and the Heat have been the epitome of efficient. As a team, they are shooting 46% from the field and are scoring 112 points a game.
They are running a high-power offense that's fueled by their screen setting for perimeter shooters. They've got the perfect players to run that type of offense set up by head coach Erik Spoelstra.
Those players include young talent such as Tyler Herro and Duncan Robinson, who are running it to perfection as their execution is desperately needed. The two combine for 27.4 points per game, shooting 42% or better through the postseason.
For the Heat, they are far from the only weapons.
Bam & Butler Take Charge
The duo of Bam Adebayo and Jimmy Butler combined for 38.1 points a night, becoming an elite pair of aggressive juggernauts that will strike intimidation against any team.
Butler has become a perennial All-Star. He's a pivotal impact on any team he becomes a part of. He's been the centerpiece that the franchise needs in order to get to this level. Now it's a matter of playing the best basketball of his life to come out victorious.
Most importantly, he needs to continue with his team mindset that dismantles any views of a problematic ego he could have from his past.
Butler stated after their Game Six win, "I believe in our group. I know that we can still win four more. We're not satisfied, we're not complacent…We said this since the beginning of the year."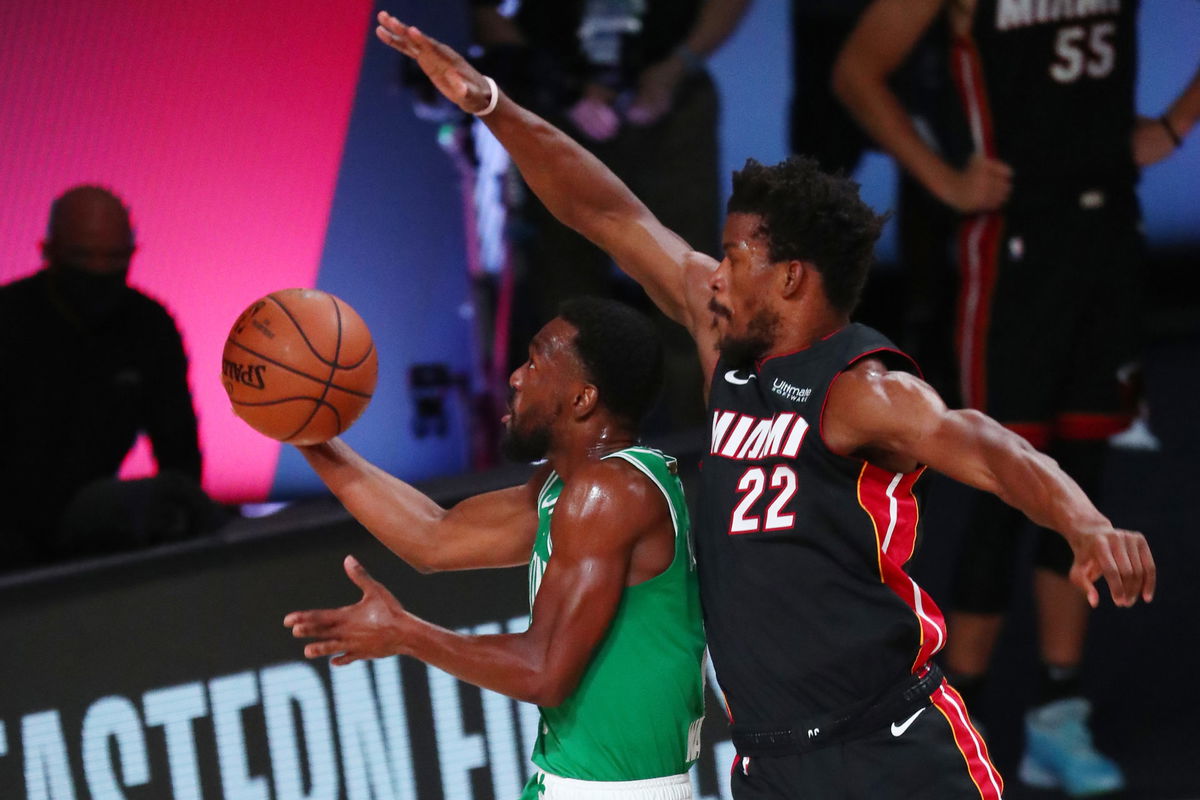 His teammate Adebayo has had quite the year himself. In addition to his Finals debut, he also made his first All-Star game, and voters named him to first-team all defense as well.
Spoelstra Comes Full Circle
However, the players aren't the only catalysts. Spoelstra has a championship pedigree, with three NBA titles and tremendous championship experience. But out of all go-arounds, this must be the most unique, due to the circumstances and the guys in his roster.
He stated after the game, "Teams like this are unique and special…A bunch of guys that have been overlooked. In a lot of ways, a lot of guys in our locker room have been told that they were less than…These guys just wanna compete…and fight for it."
The finals matchup is set, and it's going to be the ultimate test for the Heat franchise.
Can the young players prove their potential? Will the veteran experience show to be pivotal against a tough LA team? Can Pat Riley prove he doesn't need LeBron to bring a championship to the city?
Game One of the 2020 NBA Finals is on Wednesday.