By: Zach Draves
Earl Edwards Jr is not only the backup goalie for the MLS team DC United.
(Courtesy: D.C. United)
He has become a venerable force in the world of athlete activism at the exact right time.
The 28-year-old San Diego native is one of the founding members of Black Players for Change.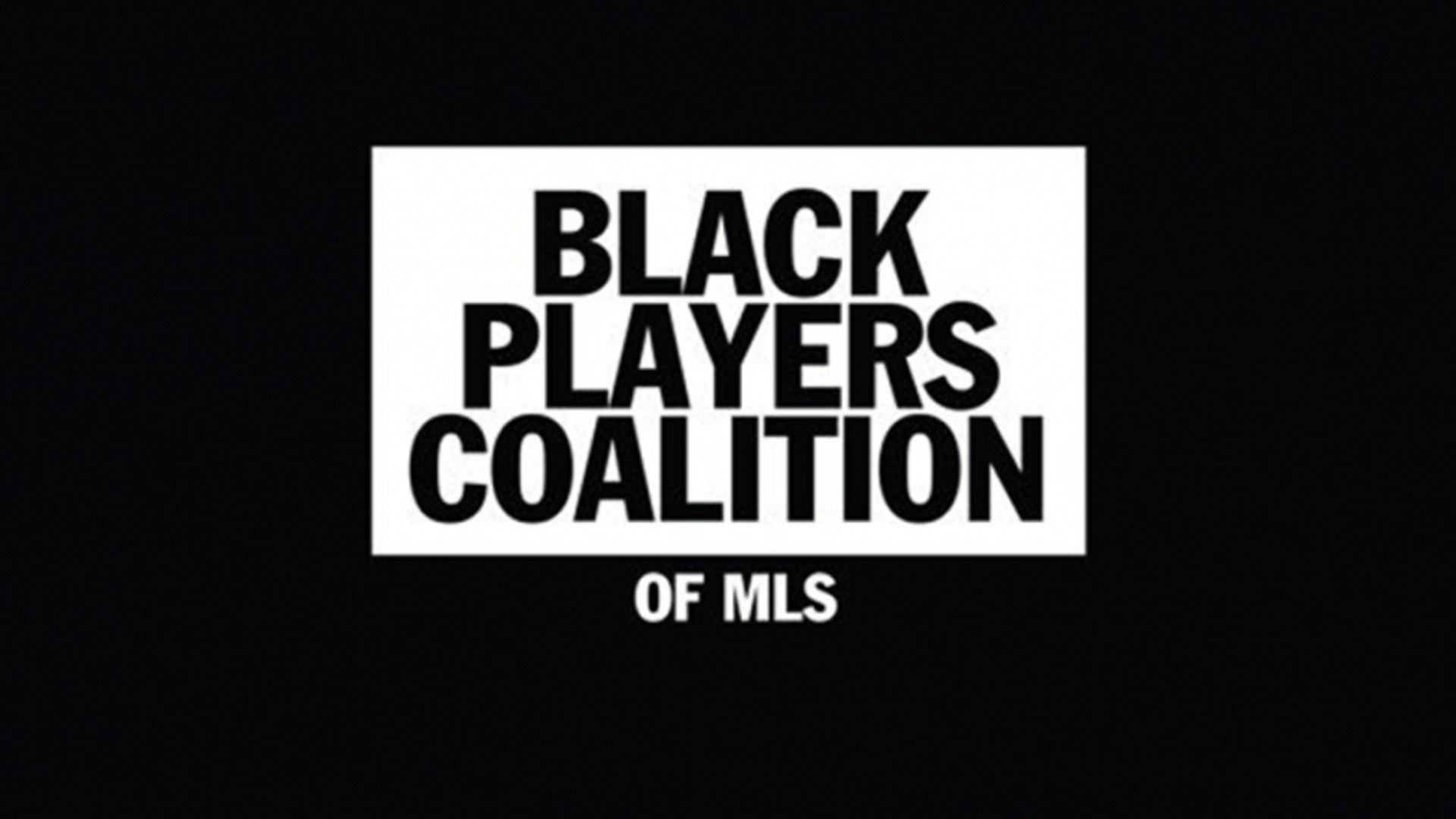 (Courtesy: Sporting News)
(Courtesy: Uk Yahoo)
An organization developed by a group of black players in the MLS in the aftermath of all the racial injustices that happened this year.
The mission is to combat systemic racism in the soccer world and the broader society.
Throughout the course of the season, Earl and his comrades have consistently used their platform to call to those crucial matters and have done so on a united front.
Their consistency over this period has put them in sync with the NBA and WNBA.
They've not only raised a fist or taken a knee.
(Courtesy: Last Word on Soccer)
Nor have they only worn t-shirts displaying statements of solidarity.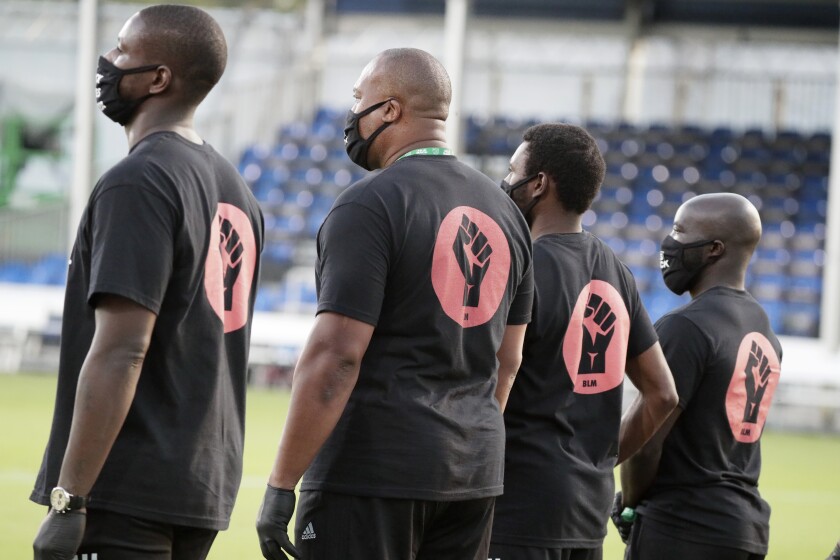 (Courtesy: San Diego Union-Tribune)
They have put those words into action.
For instance, Black Players for Change recently partnered with the NFL's Players Coalition with the aim of advocating for police and criminal justice reform measures at the local and state level.
(Courtesy: Perfect Soccer Skills.com)
For Earl, he foresees the group continuing to build its capacity.
"We quickly partnered with the Player's Coalition and want to bring sports across to work together," he said
"The partnership was huge for us. They set it up where our focus on pro athletes allows us to use our platform. They reached out to us to work on initiatives to work on."
At the moment, both organizations are actively pursuing the passage of legislation in states such as Ohio and California that deal with juvenile justice reform.
The NBA's decision on halting play in the aftermath of the police shooting of Jacob Blake in Kenosha, Wisconsin compelled the MLS to followed suit.
"When the NBA took the actions, we thought it was a great time to execute and stand in solidarity" said Earl.
He and the others realized that there is much more at stake than who wins at the end.
It is a matter of life and death for so many.
Unfortunately, some fans are not seeing that reality.
At some MLS, fans booed as the players took a knee during the playing of the anthem.
As Earl anticipated, the backlash was swift.
"No surprise to me, when Kaepernick took a knee, he got booed. I knew it would happen when raising attention about racism, there was expected to be a backlash" he said.
But that will not deter him or any of the players from continuing to speak out.
"We are looking to combat injustice and inequity. It comes with the territory."
The MLS season lasts until November and the MLS Cup is in early December.
Expect throughout the remainder of the season for Earl and Black Players for Change to continue using their platforms in ineffective and profound ways.
Both on and off the pitch.
In the meantime, Earl says that they will be talking with ownership and putting pressure on them to live up to their obligations.
As well as looking to develop more collaborations with other organizations.
Earl has a word for young athletes who want to speak and get involved.
"We are extremely active on social media. Reach out to social media and connect with us to get involved" he said.
https://blackplayersforchange.org/
Earl Edwards Jr. and Black Players for Change are establishing a profound legacy.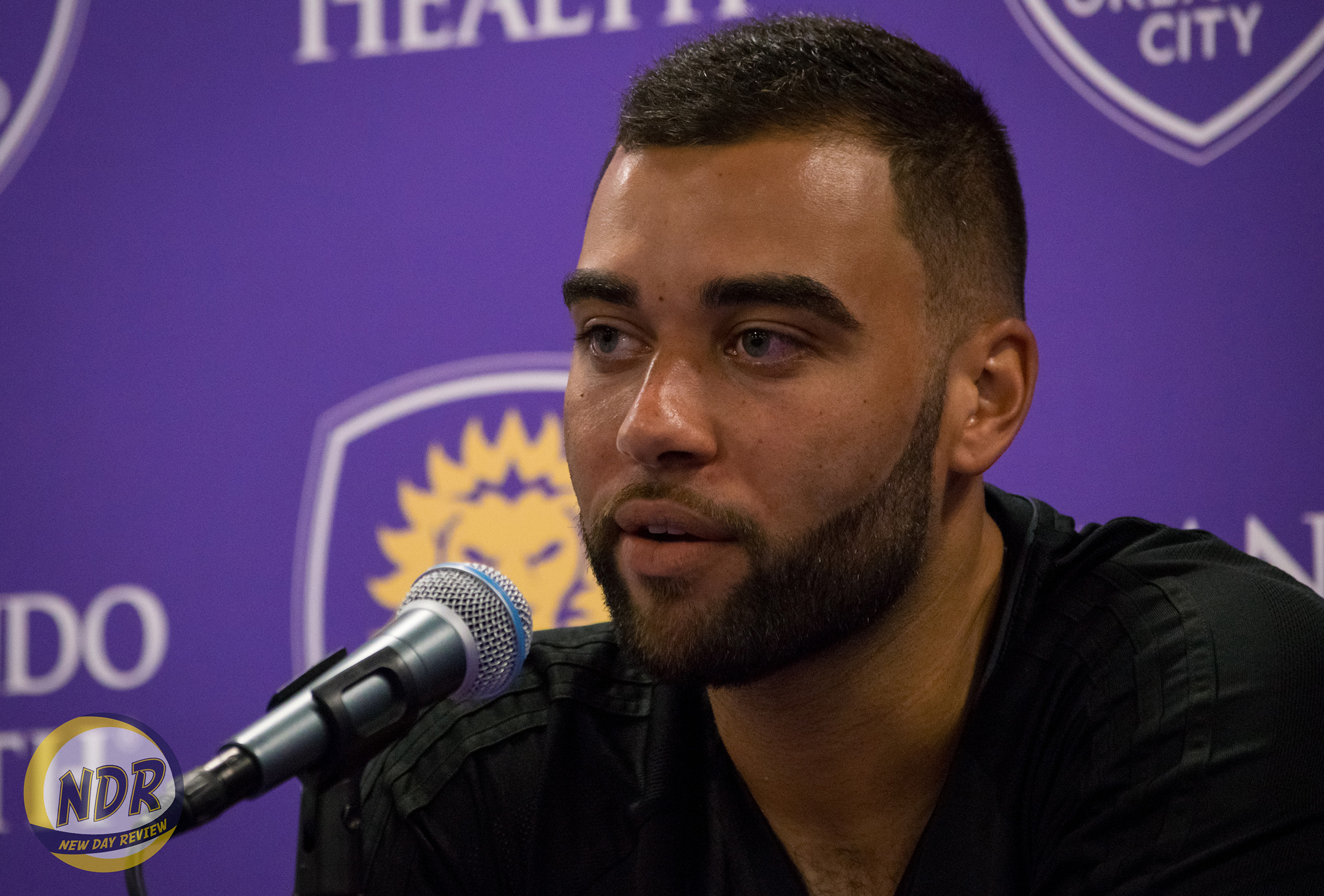 (Courtesy: New Day Review)
They are creating space for other soccer players of their time and for future generations.
Setting a model that proclaims that excellence on the soccer pitch can be matched by excellence off of it.
Systemic change is possible with organizational structure, relevant resources, fierce determination, and a willingness to not let up.
That is what Earl and the players are doing.
In the words of the spirited and illustrious Sean P.Diddy Combs, "Can't Stop, Won't Stop."