By: Henry Curi
Before the start of the 2019-2020 season, the Oklahoma City Thunder was given only a 0.2% chance of making the playoffs. This came at the loss of Russell Westbrook in the offseason. But these experts forgot to fully factor in a crucial aspect when coming to this conclusion. The awe-inspiring drive instilled in 15-year veteran Christopher Emmanuel Paul. A type of drive that has not only played as an essential piece to the team's success this season but one that has kept him in the top point guard conversation as well. Even so late in his eventful career.
The Thunder finished the regular season with a 44-28 record. The fifth seed in an ultra-competitive Western Conference. A conference packed with most of the league's best players and most dominating teams this year.
The One Man Show
There was a lot to take in for Paul heading into his most doubted season. Which became his most important year yet, going back to the city where he started his first two seasons in the league as a member of the temporary Oklahoma City Hornets.
A decade and a half into his tenure as a professional basketball player, he has proven that talks of him being a shell of his former self hold no true validation. He averaged 17.6 points on 55% percent shooting while dishing out 6.7 assists per game. These numbers don't only speak volume to his efficiency and productivity but raises his label as a consistent player throughout. As he still managed to hover around his career averages at the age of 35.
With the next best player on his squad this season being second-year guard Shai Gilgeous-Alexander (who averaged 19.0 ppg), Paul found himself in a familiar situation.
In his six seasons with the Hornets organization, he was seen as the outright leader of the team. The one that had to carry the load offensively and down the stretch when the team needed him most. Although he had solid players like Peja Stojakovic and David West with him during those days, they weren't necessarily the other options that the team could go to in crucial times. That was Paul's job all throughout. He had his best statistical season in 2009, averaging 22.8 points and 11.o assists a game that year. All while leading his team to the playoffs without a superstar teammate.
Paul's Star-Studded Teams—With Little Success
He was able though to experience what it was like winning with another elite all-star by his side between his Hornets and Thunder days. Paul's term with the Los Angeles Clippers (2011-2017) and the Houston Rockets (2017-2019) saw him assert his own dynamic duos. CP3 created dominant 1-2 combos with six-time all-star Blake Griffin and eight-time all-star James Harden.
He found regular-season success with Griffin and Harden who were more than capable of taking over games themselves and taking the load off of Paul. But that success did not translate in the postseason, destroying the immense potential seen in these expected championship contenders.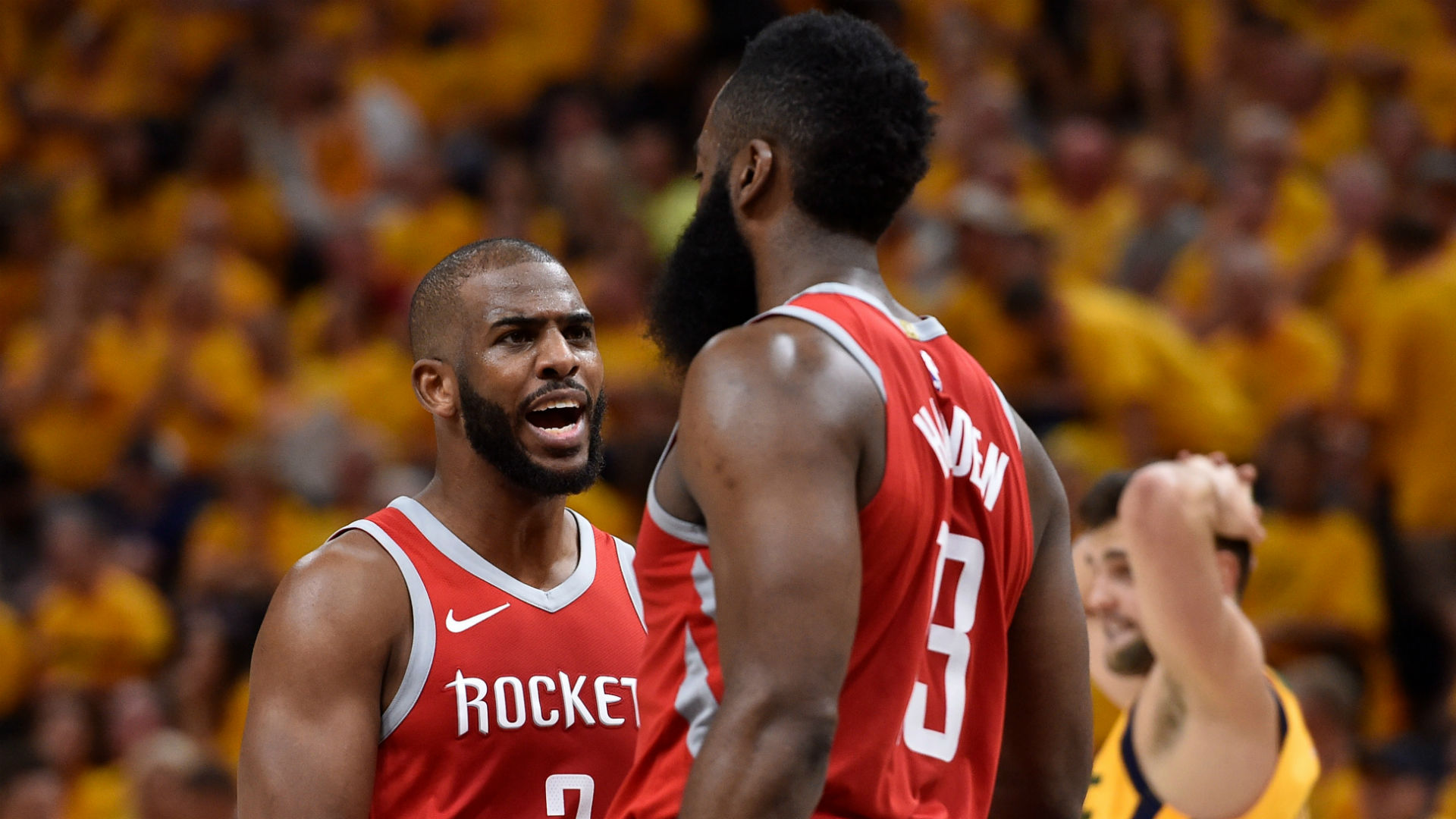 The Bigger Picture for CP3
As his career circles back to the city of Oklahoma, he's been on both sides of the spectrum. The one-man show and sharing the floor with another capable star, feeling success and adversities on both ends.
This year was his season to put all of those lessons together and throw any ego (if he had any, to begin with) aside. To put the overlooked status of the organization on his shoulders and run with it.
After their game 7 loss to the Rockets, Paul became visibly emotional. He reiterated him and his team's mindset that they held through such a difficult journey. One that's put him at the helm amongst the league's most respected players on and off the court.
Paul stated in a post-game press conference, "We fought hard all year. Obviously a lot of people doubted us, but we didn't doubt ourselves. We didn't give a damn about anybody's predictions going into any series. In any game, we expected to win. That's the way we played all season long, every game. We expected to win."
He wanted to put his team in a position to come out on top every time regardless of the noise. Something he's been able to do off the court as well as president of the National Basketball Players Association, leading the bubble idea and union in the players fight for racial justice.
Even though he didn't get to the ultimate prize he's been preparing for his whole career, Paul will walk away as a multidimensional leader looked upon by his peers as the embodiment of the saying—if there's a will, there's a way. Because the former Wake Forest guard some way and somehow found a way. A way to let the world know, he's not done just yet.