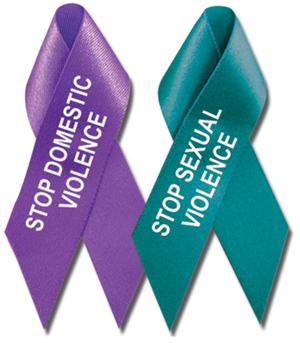 By: Zachary Draves
In recent weeks, there have been two high profile cases of male athletes involved in violence towards women and children that has unleashed a discussion about how seriously the sports world addresses these crimes and behaviors.
For instance, Kansas City Chiefs wide receiver Tyreek Hill was clear to attend training camp after the NFL refused to suspend him after he was accused by his girlfriend of abusing his three-year-old son.
He has a history of domestic violence going back to 2015 when he pled guilty to punching and choking his then-pregnant girlfriend while he was at Oklahoma State University.
Then there was the news that soccer star Cristiano Ronaldo won't face charges for a sexual assault that allegedly occurred in 2009 in Las Vegas.
Now people can decide what they chose to believe in these particular cases. But we cannot overlook the seriousness of domestic and sexual violence in our society, and that includes the sports world.
We cannot overlook as well the sports establishment's often lackadaisical efforts to hold these athletes accountable.
According to the National Domestic Violence Hotline, 1 in 3 women and 1 in 4 men have experienced physical violence by an intimate partner. The Center for Disease Control (CDC) has stated that the same number of women and men have experienced sexual abuse in their lifetimes.
In the era of #MeToo, there has been a tremendous shift in how we address these crimes, and victims/survivors are speaking more openly about their experiences in ways that are unheard of.
In sports, we have seen athletes such as WNBA stars Breanna Stewart and Layshia Clarendon speak openly about surviving abuse and assault. This week, Olympic figure skater Ashely Wagner said she was sexually assaulted at age 17 by a teammate John Coughlin who died by suicide in 2008.
And of course, nobody will ever forget the bravery and courage of the U.S. Women's Gymnastics Team bringing their former team doctor Larry Nassir to justice after he was found guilty of sexually abusing them over some time. He will spend the next 145 years behind bars.
Male athletes have also spoken up such as boxing legend Sugar Ray Leonard, who in his 2011 autobiography The Big Fight: My Life In and Out of the Ring disclosed that he was sexually abused by a coach when he was a teenager while training for the Olympics in 1972.
There has been a major shift in our awareness and understanding. But if we know anything from history, when taking a step forward, we take a step back.
In recent years, high profile cases of domestic and sexual violence in sports tend to result in the perpetrators getting a slap on the wrist and its back to business as usual.
This was evident in the Ray Rice case back in 2014 when the NFL essentially fumbled the ball on holding him accountable for him being caught on tape assaulting his fiancé. He was suspended for only the first two games of the 2014 season.
It was also clear after Larry Nassir's conviction that the U.S. Olympic Committee and Michigan State University were aware of his abusive actions when it was brought up, but they never follow through.
Same is true with the scandal at Penn State when assistant football coach Jerry Sandusky was ultimately convicted for sexually abusing young boys at his football camp held on the Penn State campus.
It was none other than Joe Paterno, who was aware of Sandusky's actions by the eyewitness account of assistant coach Mike McQueary but refused to do anything about it.
These are just some of the numerous examples that would take a whole dissertation to complete.
Going forward, sports have to take on a greater role in helping to raise awareness of Domestic Violence and Sexual Assault.
That includes ongoing prevention education programs, advocacy efforts, and comprehensive policies to hold perpetrators within their respective leagues and clubs accountable.
As part of the prevention piece, there needs to be an open and honest discussion about how to define manhood in sports and society, because the majority of the perpetrators we hear about are men.
Male athletes and coaches need to be in spaces where there is ongoing communication about how to create a healthy definition of masculinity where men can get away from the traditional masculine stereotypes of toughness, aggression, strength, and domination and learn how to embrace vulnerability, empathy, compassion, and connection.
That hypermasculinity that is often glorified in sports culture has been proven to have taken a tremendous toll on men's physical and emotional being and has influence toxic attitudes and behaviors such as violence, misogyny, sexism, and homophobia.
There is much to be done, and believing survivors and validating their experiences is the first step. We can no longer be blinded by our fandom of athletes when they do wrong.
Sports needs to be a space where everyone is safe to play and where acts of violence on and off the playing field isn't tolerated.
If you or anyone you know is in an abusive situation and needs any help, please contact these outlets standing by:
National Domestic Violence Hotline: 1-800-799-7233
Rape, Abuse & Incest National Network (RAINN) Hotline: 1-800-656-4673
It is time to get in the game and play by the rules.