No Sunshine
Ain't no sunshine today. The world lost one of the most soulful and prolific voices and songwriters of all time. Bill Withers rose from Slab Fork, West Virginia. He became the epitome of an artist whose most significant work came from personal introspection.
His classics Grandma's Hands, Ain't No Sunshine, Use Me Up, Just the Two of Us, and Lovely Day all stemmed from profound experiences, triumphs, and tribulations.
Bill was part of a generation of songwriters who turned personal stories into megahits.
One of those hits that stands out is Lean on Me.
(courtesy: Youtube)
It speaks about the importance of friendship, companionship, partnership, and a collective sense of togetherness.
This song is particularly appropriate during the COVID-19 pandemic.
Frankly, this song is relevant for any period of crisis.
NBA Leads Way
That brings me to the NBA.
The league was the first to take the lead on canceling its season after Utah Jazz center Rudy Golbert tested positive for the virus.
Since then, many players have used their platforms to speak out on awareness and prevention efforts as well as contributing money to pay the salaries of arena workers.
Also, other players have addressed the importance of mental health.
After all, the NBA is the most proactive sports league when it comes to addressing matters of anxiety and depression.
It was Royce White, Kevin Love, DeMar DeRozan, Blake Griffin, Paul Pierce, Jaylen Brown, and others who have opened up about their struggles and are helping to break the stigma.
(courtesy: BTST services)
This work eventually led to the league implementing a policy that requires each team to have a mental health professional for the players and regular awareness and wellness programs.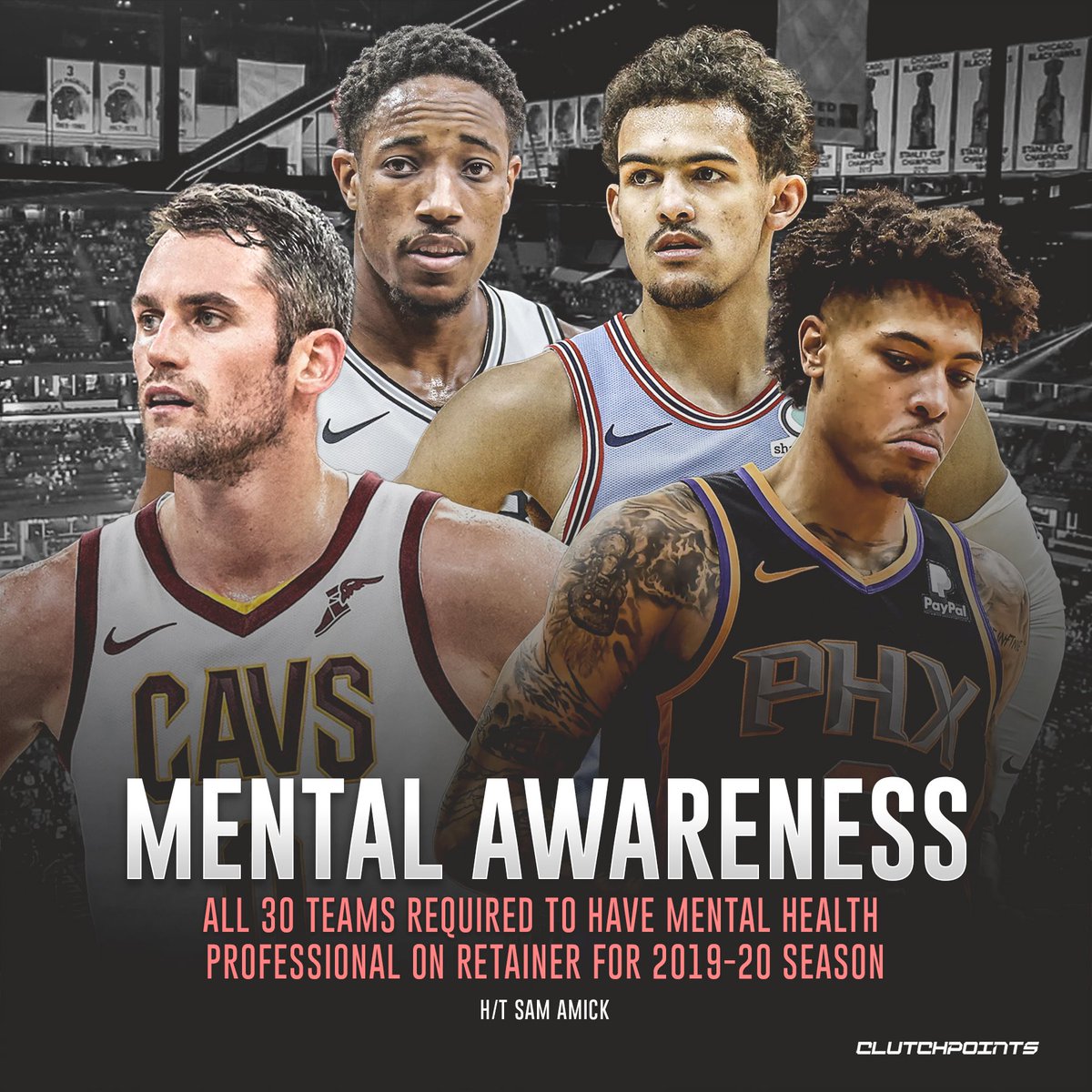 (courtesy: Twitter)
This public health emergency has already compounded what has already been an emotionally turbulent NBA season with the deaths of former commissioner David Stern and, of course, Kobe Bryant.
The fact that these players have been at the forefront of supporting the importance of emotional regulation and figuring out ways to ensure proper self-care during this time is crucial.
At this time, we need to take the lead of the now late Bill Withers and these athletes who have taken his word to heart and do what we can during this time to rally around each other and letting others know that they are not alone.
"Just call on me brother, when you need a hand, we all need somebody to lean on."
Rest in Power Bill Withers.