By: Zach Draves
James Baldwin once described how much he loved America. So much so that he could critique her perpetually. 
In other words, the most American action one can take is to challenge the nation to live up to its ideals. 
Dr. Martin Luther King Jr. said in his Mountaintop speech the night before his assassination that America needed to stay true to what it said on paper. 
What he meant was the words written on the Declaration of Independence, and the Constitution were not being put into practice. 
This sums up what scholar and activist Dr. Salamishah Tillet coins as "critical patriotism." 
Believing in the best of one's country requires an intense critique of institutions that systematically fail. 
The insurrection at the Capitol building in Washington, D.C, is not remotely close to anything resembling dissent and protest. 
It is a coup orchestrated by some in the highest branches of political leadership to overthrow the people's will over a free and fair election. 
Enthralled by visible displays of armed white supremacy and toxic masculinity. 
These domestic terrorists are the same people who claimed that Colin Kaepernick and other athletes who courageously protested racial injustice  "disrespecting the military, the flag, law enforcement, and America itself."
(Courtesy: FiveThirtyEight)
These athletes embody everything that is quintessentially American. 
They believe in and love this country and sacrificed their careers to invest their time to ensure that America is a beacon of hope. 
Malcolm X  said that history is a people's memory, so take a trip down memory lane. 
Rose Robinson
In 1959, Eroseanna "Rose" Robinson, an African American track athlete and social worker, refused to stand for the national anthem at the Pan American Games. She thought that the flag stood for injustice, war, and hypocrisy.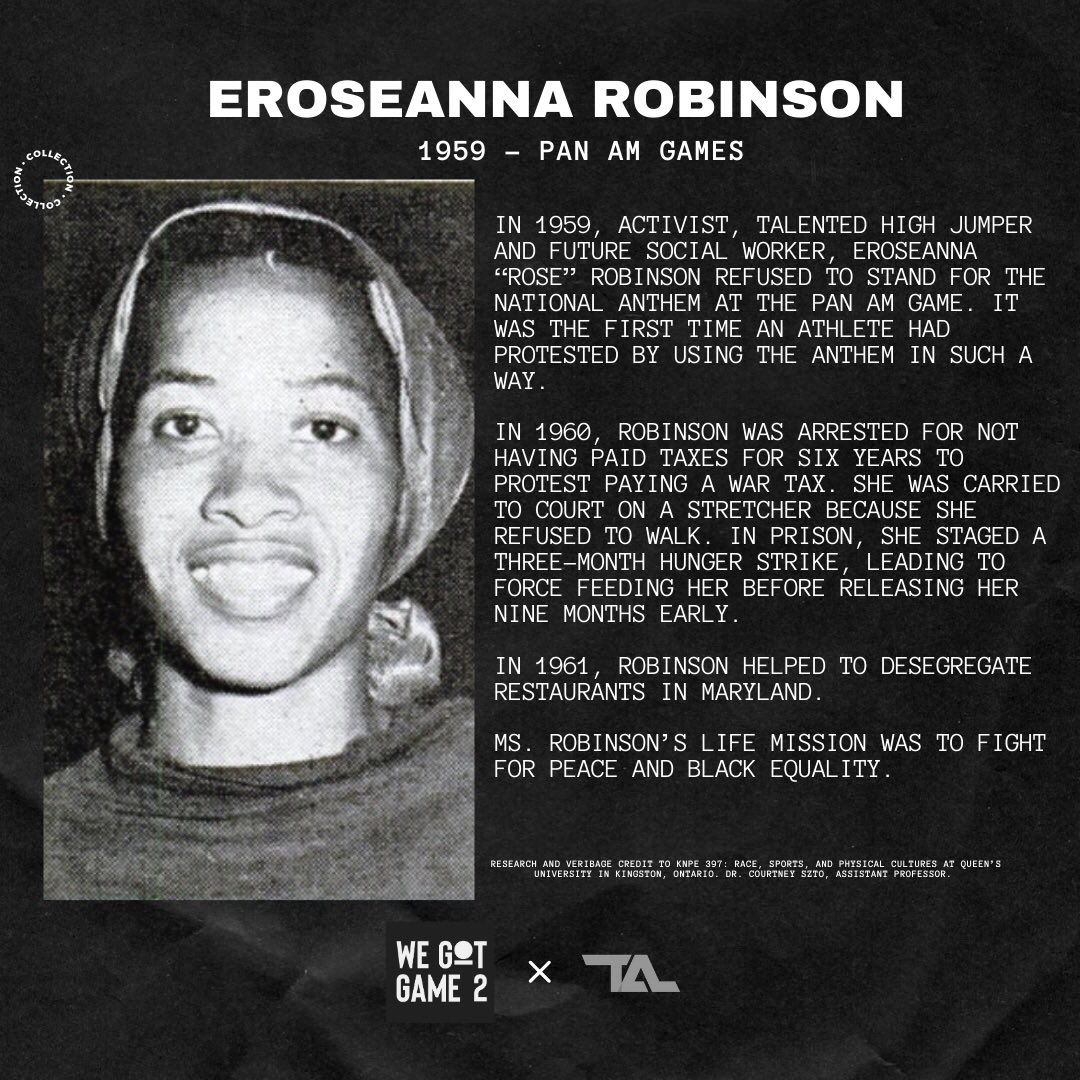 (Courtesy: Twitter)
She later spent a year and a half in prison for refusing to pay taxes to enrich the military-industrial complex further. 
Rose also refused to be a political pawn for the United States government by refusing to compete against the Soviet Union.
Muhammad Ali
In 1967, Muhammad Ali refused to be inducted into the United States Armed Forces on the grounds of religious consciousness. 
He was stripped of the Heavyweight title, had his passport confiscated, and put under surveillance by the entire state apparatus from the FBI to the CIA.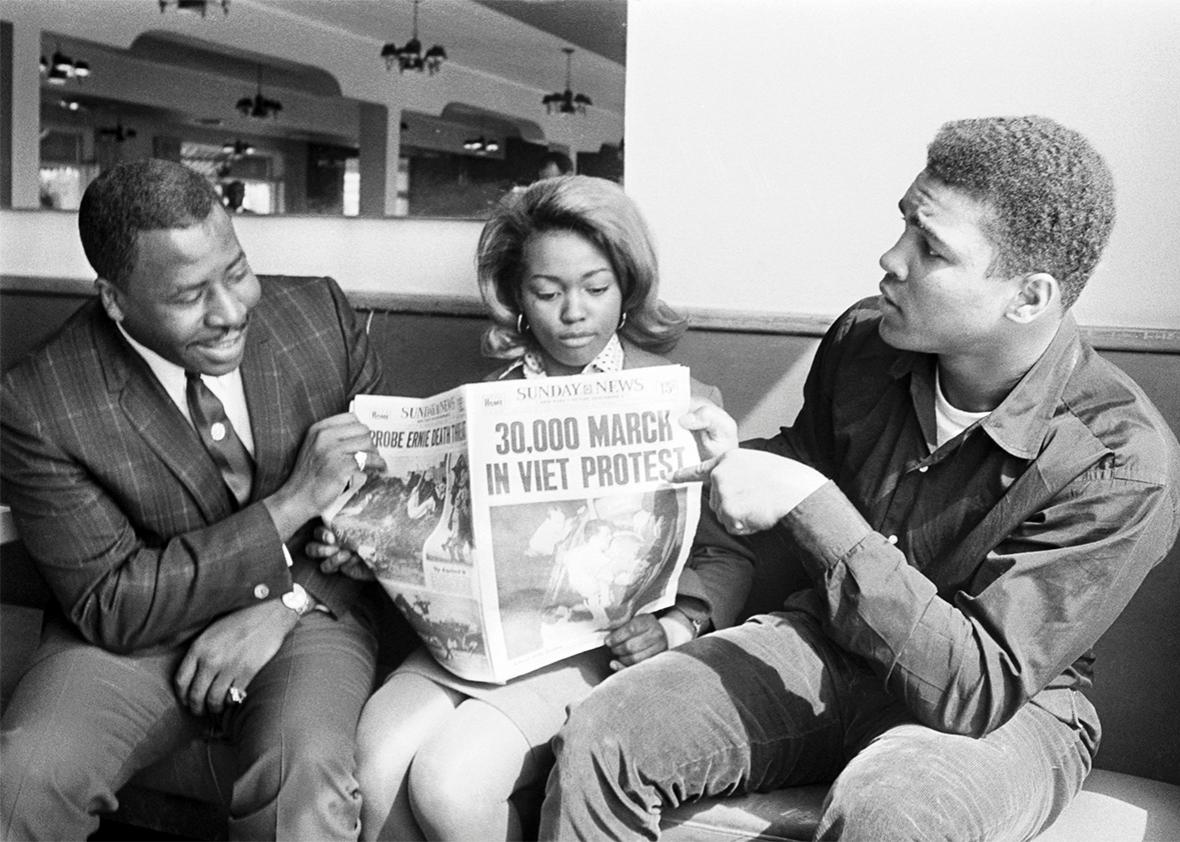 (Courtesy: Slate Magazine)
Tommie Smith and John Carlos
In 1968, Tommie Smith and John Carlos took the victory podium at the 1968 Olympics in Mexico City. They raised clenched fists during the national anthem in protest of racial injustice in America.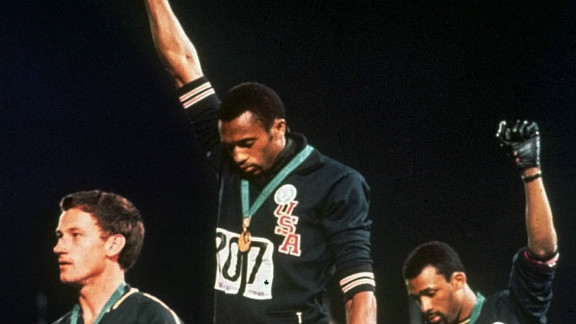 (Courtesy: CNN.com)
They were subsequently kicked off the team, and upon returning home, they were met with death threats and denied employment opportunities. 
Wyoming 14
In 1969, the University of Wyoming kicked 14 Black football players off the team by their racist coach. This was after they asked to wear black armbands for a game against BYU in protest of their discriminatory policies.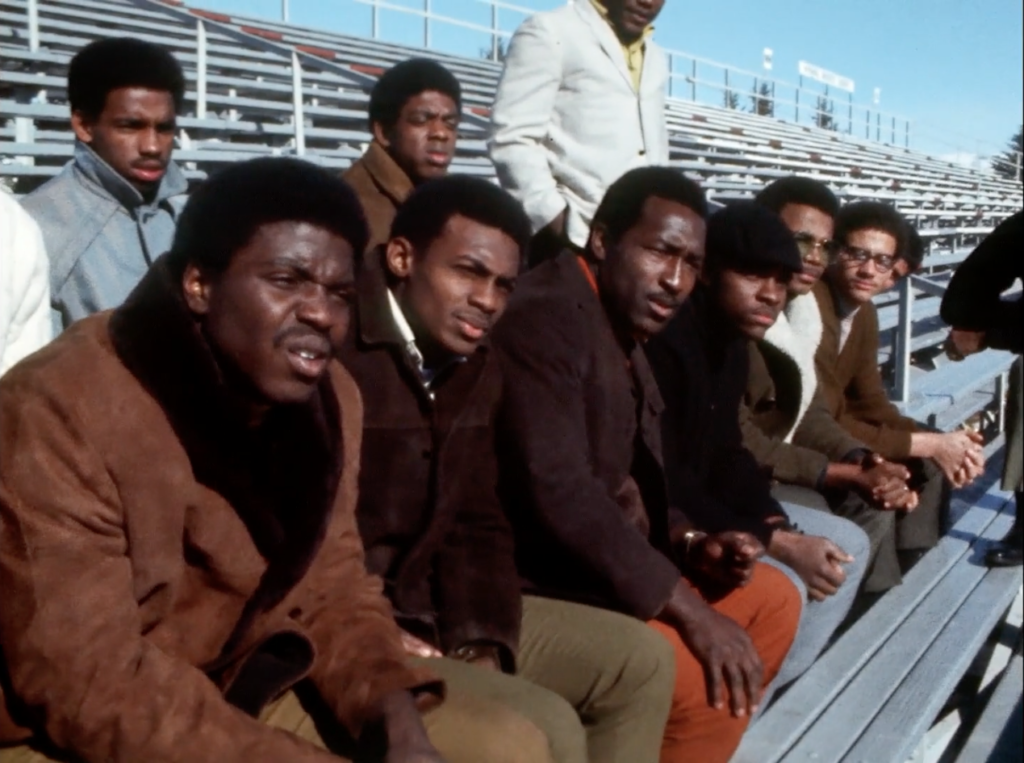 (Courtesy: ThyBlackMan.com)
They were met with contempt from the community, which respected Coach Lloyd Eaton for restoring "law and order." 
Curt Flood
That year, St. Louis Cardinals outfielder Curt Flood challenged the Reserve Clause in Major League Baseball after being traded to the Philadelphia Phillies without notice.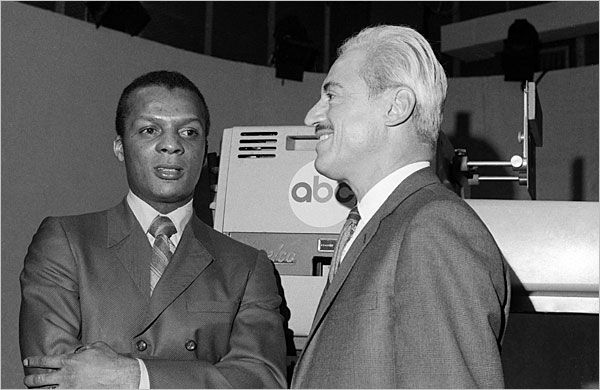 (Courtesy: St. Louis Post-Dispatch)
Baseball prohibited him from making decisions and controlling his destiny. 
Curt took his case to the Supreme Court, which ruled in favor of the league. 
As a result, the game drove him out and forced him into exile. 
Craig Hodges
In 1991, Chicago Bulls shooting guard Craig Hodges joined the team in a visit to the White House while wearing a dashiki and presenting a letter to then-President George H. W. Bush demanding action on racism and economic injustice.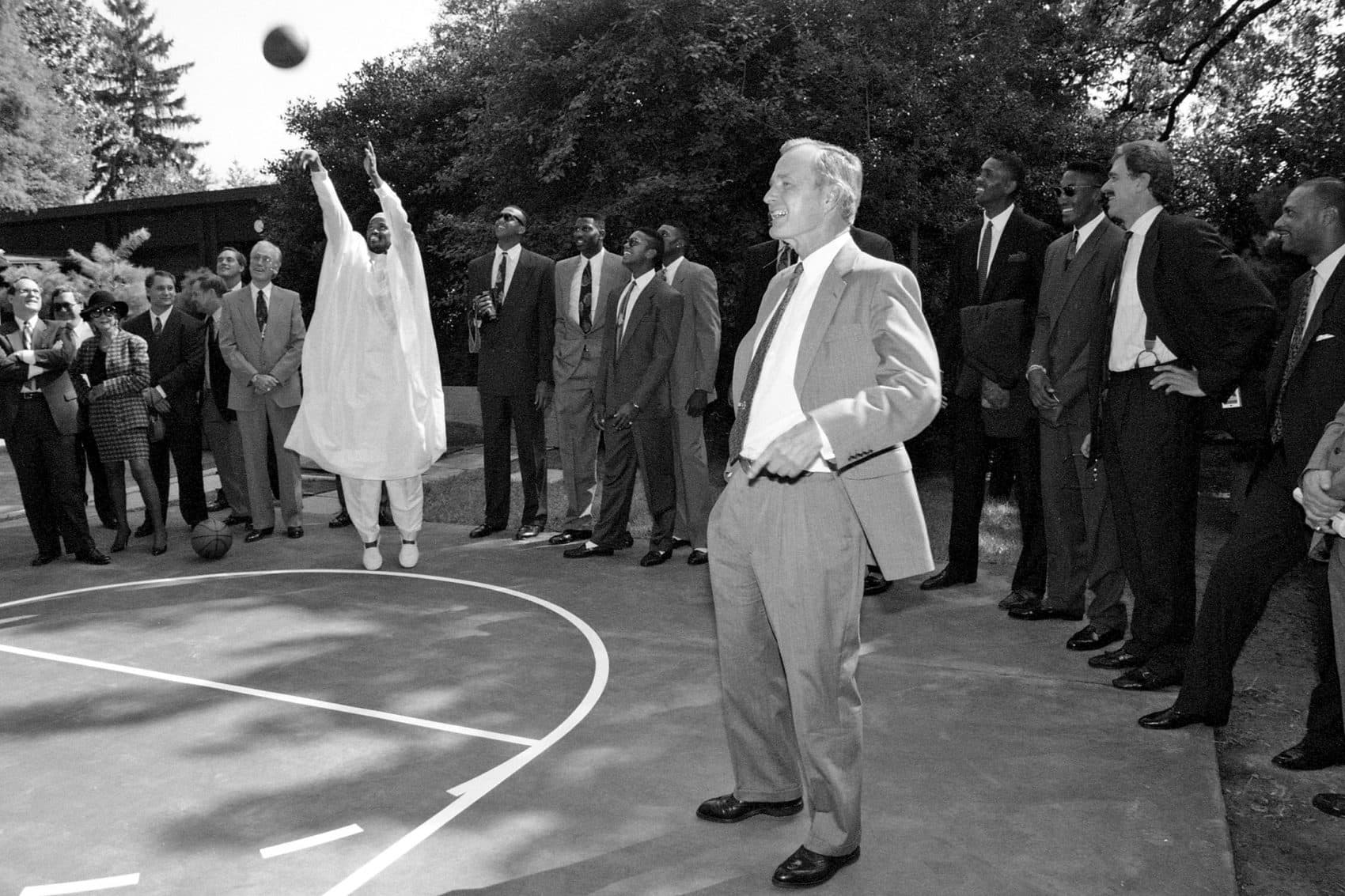 (Courtesy: WBUR)
He was also unceremoniously driven out of the league. 
Mahmoud Abdul Rauf
In 1996, Denver Nuggets sensation Mahmoud Abdul Rauf engaged in the traditional Muslim prayer during the national anthem before games as a protest against imperialism and injustice.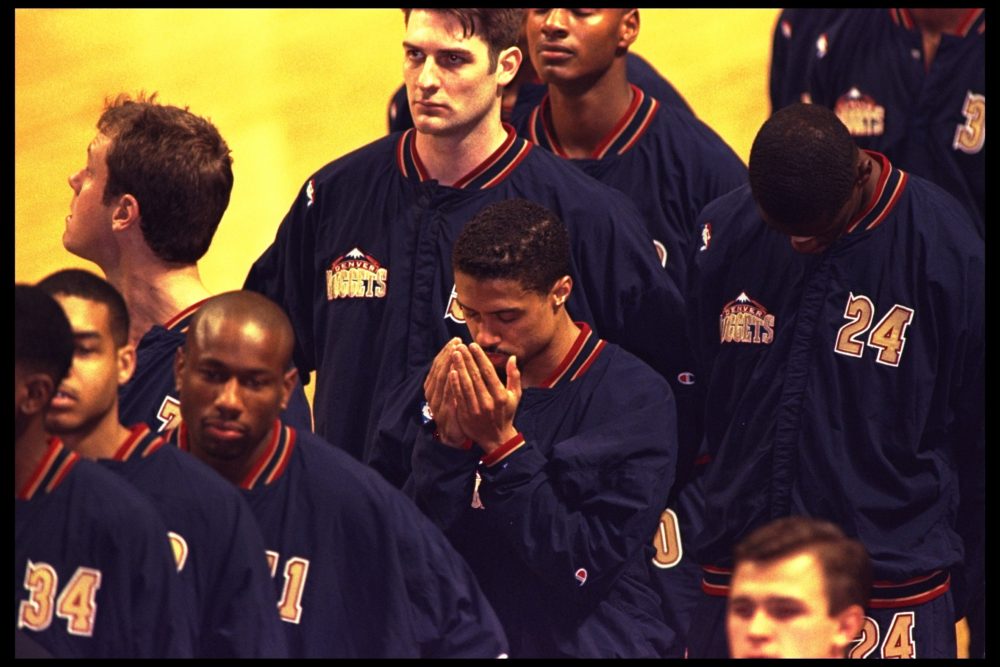 (Courtesy: SLAM)
Guess what happened next?
Toni Smith Thompson
In 2003, Manhattanville College Basketball player Toni Smith Thompson bowed her head and turned her back to the national anthem flag.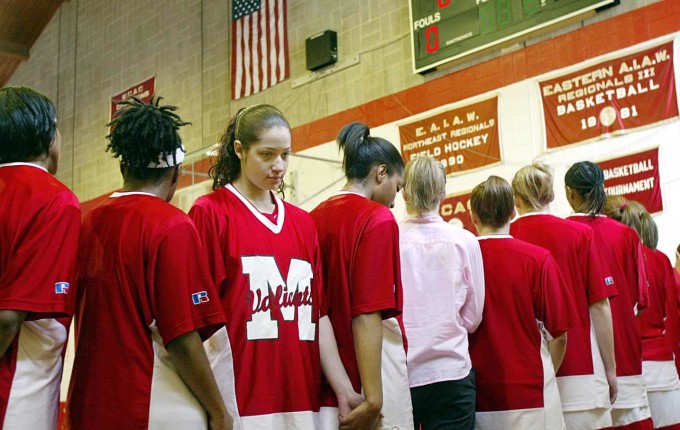 (Courtesy: The Nation)
Some interpreted it as a protest against the Iraq War. But it was keeping in the tradition of Abdul Rauf by making a statement against broader injustices. 
She received death threats and a lack of support from her school. 
Let's Speak Truths 
There are plenty more examples to highlight, but these athletes engaged in the highest forms of American patriotism. 
Paying a tremendous price in doing so and knowing the true meaning of sacrifice for one's deeply held principles.
They did so, to paraphrase Dr. Cornel West, in the blues tradition of a Billie Holiday, BB King, Bessie Smith, and others. 
In other words, telling the truth to allow suffering to speak and doing so in the spirit of love. 
Their harrowing cry for American idealism is no different than that of a Jimi Hendrix at Woodstock, Marvin Gaye at the 1983 NBA All-Star Game, or Whitney Houston at the 1991 Super Bowl. 
They were as American as you can be.  
From the hardwood to the gridiron. 
The Olympic podium to the hallowed halls of the Supreme Court. 
Birmingham, Montgomery, Selma, Chicago, Watts, Oakland, and Detroit. 
Ferguson, Minneapolis, Louisville, and Kenosha. 
Protesters believe in a country that hasn't believed in them but still desire to make America's promise come to fruition. 
It's called trying to make America great, not again, but great for once.